Dear reader,
It is thrilling and sometimes disconcerting to work with talented young people. I often feel like a support act on Saturday mornings when, after my formal introduction to the College, a sixth former like Cat Talbot (Stevens) addresses prospective parents. How engaging, how authentic and how impressive our pupils are. Indeed, when I look at the splendid photo on the front and back of this Bradfieldian, captured by Barnaby Calthorpe (Faulkner's) for our cover competition, I wonder if I shouldn't in future simply invite a pupil to write this introduction, too.
As usual, you will find many examples of our pupils' talents within these pages. The breadth of their academic and cocurricular involvement remains remarkable. This edition also includes articles which demonstrate the commitment of current and former Bradfieldians to live sustainably and make a positive contribution to society: the College community is coming together to seek ways to reduce and offset the College's carbon footprint, a group of pupils is supporting children's learning in a Nairobi slum, and John Lyon (C 65-69) has returned to Bradfield to inspire engineers of the future whilst making a commitment to help more pupils enjoy similar opportunities through our Bright Futures bursary fund.
As the College Council and executive undertake strategic planning for the next phase of the College's development, our Heads of School and JCR have led consultation around what matters to the pupil body. Their resulting agenda, detailed in an article here, chimes with the zeitgeist and emphasises the importance of equality, sustainability and transparency.
The College has come a long way since its foundation beside St Andrew's Church, the history of which can be found in these pages. Its founder would undoubtedly be surprised by many aspects of the modern College, not least our digital technology. I believe that he would, however, recognise in the Bradfieldians of today worthy inheritors of the young people he educated to live lives of consequence.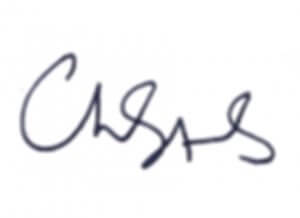 Dr Christopher Stevens, Headmaster