Dear reader,
At Commemoration this year I spoke about the many qualities displayed by Bradfield's pupils throughout another trying year, qualities which are essential for their future. I highlighted the importance of 'LQ', or learning ability, for a generation which will see the pace of change grow. The manner in which we foster this is evident throughout this edition of The Bradfieldian, including the feature article by Head of Design, Nick Mills, who describes how a human-centred approach to his subject enables pupils to be innovative and resilient as they solve problems.
Developing a love of learning runs seamlessly through curricular and co-curricular pursuits. This is, of course, first and foremost a human endeavour, but it is supported by our fabulous campus. The environment in which our pupils live and study and the facilities which they use are inspiring. This is the principle behind our plans for the learning centre in St Andrew's Church and has also been pivotal in the growth of College tennis, both of which feature in these pages.
Our pupils' 'GQ', their understanding of the responsibilities of global citizenship, has been evident in their response to the events of the past 18 months. Equally, they have grown in Digital intelligence, or 'DQ', negotiating the challenges and harnessing the opportunities of digital citizenship. Our Young Filmmaker Award nominees display both qualities in their striking films about the experiences of our black pupils and the stigma around male mental health.
Our outgoing Heads of School, Chloe (J) and James (D) and fellow JCR members led the pupil body with distinction, bravely sharing their vulnerabilities to help other pupils understand that it's ok not to be ok. The emotional intelligence, 'EQ', they demonstrated underpins the ability of all our pupils to make positive contributions to the wider world. This is a theme which resonates in the article by David Wright (E 48-53) about his own legacy and in the obituaries of several distinguished Old Bradfieldians also in this edition. It is a theme which is all the more important in our uncertain times.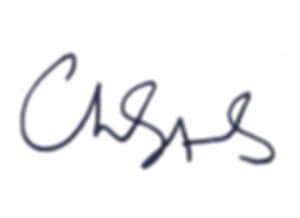 Dr Christopher Stevens, Headmaster