Dear reader,
A term with no lessons in our classrooms, no pupils in our houses, no sports on our pitches, no events in Greeker. This should be a very short Bradfieldian. But it isn't. One pupil in this edition echoes a principle I outlined at the beginning of lockdown and repeated in my speech at Commemoration. This approach typifies the manner in which the whole College community negotiated a term of remote education.
"The remote term was a time in my life that I will always remember, not for what I wasn't able to do, but for everything that I did do."
Indeed, even though our classrooms were quiet, pupil voice and agency remained to the fore, as you will discover through the articles in this Bradfieldian. Talented vocalists proved their excellence at Commem, as well as during a number of live and recorded music events. Pupils used their voices to promote charitable work, performed virtual drama, earned national recognition for essay and story writing and much more besides.
Now that our doors are open again, maintaining our physical health, as well as our mental health, is more than ever at the heart of how the College operates as we become accustomed to a range of new measures. This edition contains articles about our Medical Centre and how it has evolved to deal with COVID-19 as well as stories from two Old Bradfieldian medics, one who spent much of the lockdown on the NHS front lines and another who is working towards a career in Medicine.
Despite not having the opportunity to prove themselves in the exam hall, our leavers take deservedly strong grades with them to navigate an uncertain working landscape. They should be confident in their own abilities but can also look to, and be inspired by, the diverse careers undertaken by their predecessors. This Bradfieldian focuses on the careers of our global community and ranges from a talented artist to an outstanding amateur golfer and four professional cricketers, and from setting up a clothing label to direct entry into the world of work. I have every confidence that in due course the class of 2020 will overcome the immediate challenges and flourish like their predecessors.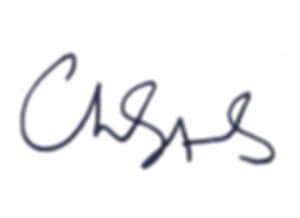 Dr Christopher Stevens, Headmaster