Dear reader,
Now in its fifteenth edition, The Bradfieldian has been in existence since last year's Upper Sixth joined the College. The magazine was conceived as a single publication to bring together news of the whole Bradfield community. Like our leavers, it has changed in style, grown in confidence, widened a little in girth and developed a distinct voice over the last five years.
Balancing the competing enthusiasms of a broad readership and conveying the spirit of a vibrant community whilst faithfully recording its many achievements is a significant challenge. Under the wise guidance of Alex Acton (Senior Deputy Head, Admissions and Marketing) the founding Editor, Steve Wallace has done a superb job with support from many colleagues. I hope that readers will agree that The Bradfieldian has come to reflect the diverse, inclusive and forward-looking school for whose pupils, staff, alumni and friends it is destined.
As can be read inside, I spoke at Commemoration of the development of resumé and eulogy virtues. The rest of this magazine testifies eloquently to the manner in which Bradfieldians past and present continue to do just that over their time in the College and thereafter.
Alongside news of the summer term, feature articles describe our new admissions process and an enhanced programme of professional development. The former is designed to help us to assess aptitude and attitude in offering places to a generation who will feature in this magazine in due course. The latter is enabling our teachers to be learners, honing their practice and embracing new skills.
Elsewhere in this edition, a reminder of the vision and generosity that saw Greeker restored sits fittingly alongside a review of Alcestis, which proved a worthy addition to a unique tradition. It is impossible to imagine the College today without this unifying, democratic and humbling space at its heart. The musicians who brought back to life the evocative aulos for that production wrote in their programme notes: "our goal is to inspire active, meaningful, and mind-opening engagement between the present and the past." I hope that The Bradfieldian does likewise for its readers.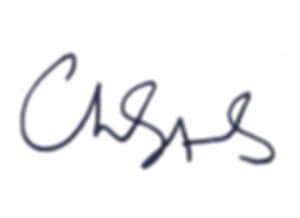 Dr Christopher Stevens, Headmaster