Dear reader,
Earlier this year, in an article for an independent school publication, I reflected on the leadership experiences I was afforded at school and on what we do today to enable pupils to run their own activities. That article features within this edition of The Bradfieldian alongside others which demonstrate how Bradfield encourages its pupils to take the lead as we prepare them for the future.
Young people take advantage of leadership opportunities in both the curricular and co-curricular worlds. In his article, Sam Rees, Head of Politics, discusses how pupils across all year groups can head up classroom debate, whilst the reports of our sporting successes show how pupils take collective ownership as they excel in football and hockey. Elsewhere you can read how our JCR are turning activism into action as they encourage everyone to play their part supporting the sustainability efforts of the catering team.
I also write about the inspiration provided every Saturday morning by different Sixth Formers talking about their Bradfield journeys in front of an audience of pupil guides and prospective families. As an extension of this theme, these pages feature inspirational Old Bradfieldians reflecting on how their school experiences helped them to pursue a variety of careers. They include England cricketer Lauren Bell (J 17-19), distinguished Army Lieutenant Colonel Andrew Larpent (H 64-69) and siblings Taylor (G 10-15) and Kia Lawrence (I 15-20) whose educational opportunities have helped them in their careers of medical consultancy and teaching.
At one of our most recent Saturday visiting days, the Sixth Form speaker reflected on her and her siblings' varied enthusiasms and the different Bradfield experiences they had enjoyed, concluding: "No matter who you are, Bradfield will find a way to provide you with everything you need to excel." This is very much the ambition of all those who work in the College.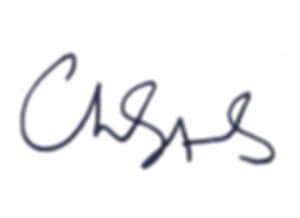 Dr Christopher Stevens, Headmaster