An Introduction to The Bradfield Society & Development
January 1, 2018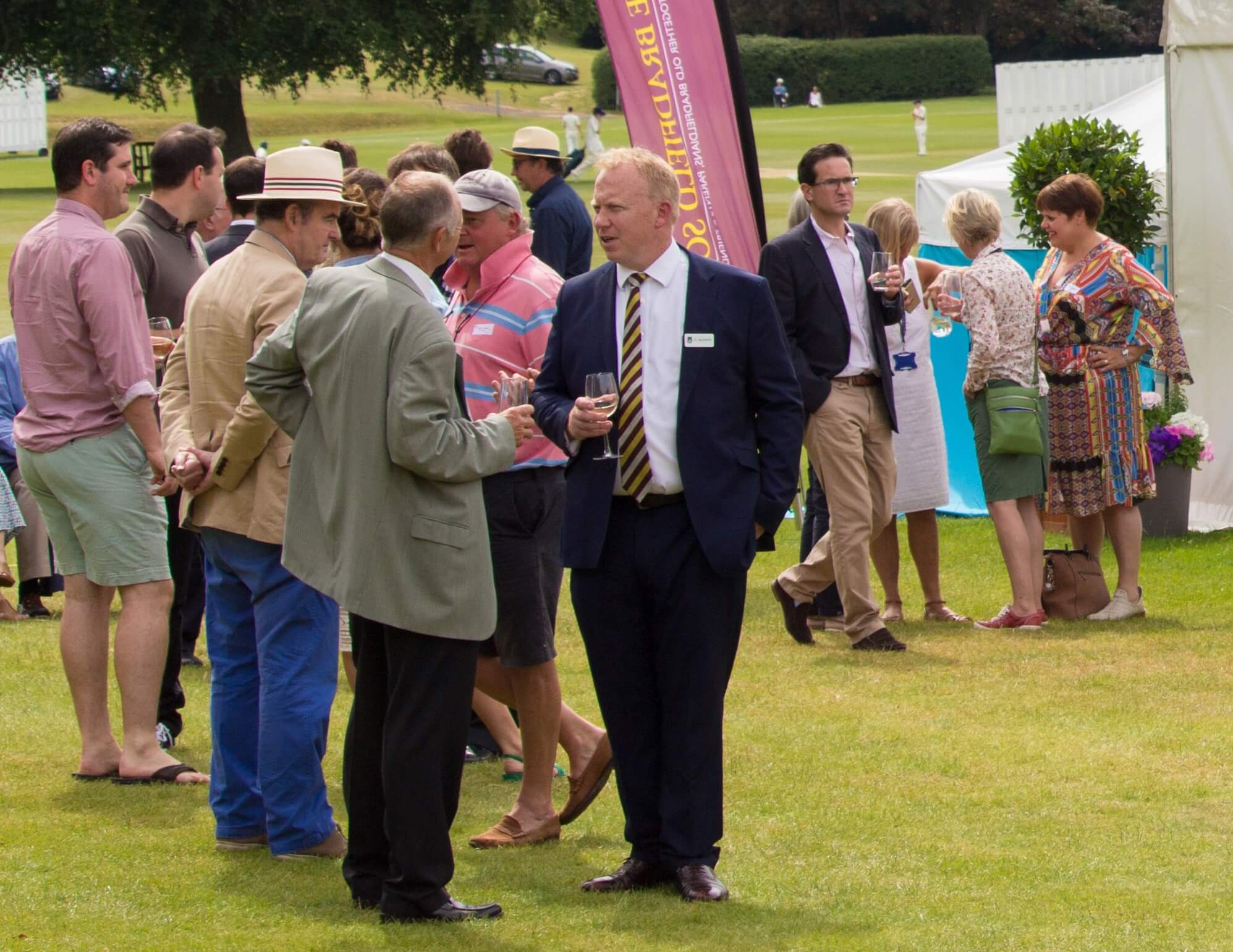 Alastair MacEwen, Director of the Bradfield Society and Development outlines how Development and the Bradfield Society help serve the College's aim to provide an "Education for Life".
Tell me about the Bradfield Society – who is it for, how large is it?
First and foremost the Bradfield Society's raison d'être is to engage everyone – alumni, parents and former parents, former staff and friends of the College, to bring the Bradfield community together.
The Society has approximately 10,000 members who are inherently connected to the College. The Society is all about engagement and ensuring that Bradfield remains with you long after you have left the College in whatever capacity you were initially connected. Maintaining these ties strengthens Bradfield now and into the future.
What benefits do Bradfield Society members enjoy?
A varied year-round programme of events including reunions, concerts, plays and speaker events hosted at the College, as well as regional and international events.
A range of sporting clubs and societies to join, from Football to Sailing, from Golf to Netball and we are always keen to add new activities to the list, so if you would like to set up a club do get in touch.
A network. One of the great strengths of a school like Bradfield is the network of different people and the variety of roles they go onto during their careers. Members can share experiences and build connections that will endure.
The Bradfieldian – a magazine for both the College and the Society, with three publications a year, filled with current news and feature articles on the panoply of pupil and OB experiences.
Bradfield Society Online – In the New Year we will be launching the new Bradfield Society engagement platform, which will allow members to have greater visibility of all the great things chat the Bradfield Society has to offer. We look forward to sharing details of this site in due course.
Why stay in touch?
What you will find when you come back to Bradfield, particularly for those generations who may not have set foot in the College since they left, is chat while much has changed, much remains the same. The school moves on; many remark that it has improved for the better however the core values stand, this remains the College you knew. Keeping in touch is so important and the Bradfield Society helps to maintain friendships that can very easily be lost in the modern world.
How do I become a member?
The answer is that you are already a member, the Society is for everyone and you automatically become a member when you join, leave or become connected to the College. There is no subscription fee.
What about Development at Bradfield?
Development activity builds on support within the community to generate funds for campaigns chat align with the College's vision, namely to ensure that Bradfield can continue to be a place that inspires young people to venture out and make a difference to their world.
Is Development in the College a new thing?
In short, no. The College has been 'doing Development' since its inception, and in the original College statutes the Founder, Thomas Stevens, ensured that 1 in 10 of the pupils would be supported through their education by a levy on fees to the 'Domus Fund' .
Thereafter, various capital appeals were managed by the College Council, until fundraising was formalised with the creation of the Bradfield Foundation in 1990. It is the Foundation and the generosity of its benefactors that pushed through transformative projects such as the Sports Complex, Science Centre and restoration of the Greek Theatre and has helped to turn Bradfield into the school that we see today.
What does Development at Bradfield look like now?
Development at Bradfield is about supporting the College's vision for the future through our two principal campaigns:
Bright Futures – The Bradfield Bursary Campaign, which aims to give young people an opportunity to gain an outstanding education irrespective of family means and background , and
Building Bright Futures – The Campus Development Campaign, which aims to create a campus able to deliver an Education for Life now and be fit for purpose, maintaining pace with technology and best teaching practice in the future.
We have three 'Ways of Giving' to these campaigns and these are making a Single Gift, making a Regular Gift and Leaving a Legacy.
How can I get involved?
We have a strong philanthropic heritage at Bradfield and we would encourage you to become part of this effort to see the continued enhancement of the education that Bradfield can offer. It is worth noting that even small donations, once applied collectively, can have a huge impact. Your gift will make a difference – every little really does help.
Whether you can provide us with financial support, or advice as to the best way to approach a fund-raising project, we would love to hear from you.