1850 CLUB APPEAL FUNDS TWO SIXTH FORM BURSARIES, THE APPEAL GOES ON..
June 6, 2019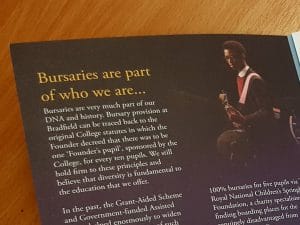 The 1850 Club Regular Giving appeal in support of Bright Futures has now been sent out to all Old Bradfieldians and after 2 years of regular giving their collective generosity will enable one pupil to attend Sixth Form on a full bursary. In addition we have received a very generous anonymous single gift from a parent that effectively matches the regular gifts. Therefore as a result of this appeal as a whole we will be able to fund two pupils through their Sixth Form education at Bradfield.
This is a fantastic achievement for which we would like to wholeheartedly thank donors to the appeal, listed here.
The appeal continues… anyone wishing to join, can donate to Bright Futures here.