We are The Bradfield Society and Development Office and we are responsible for all activities along the spectrum from Engagement in the Bradfield Society to Fundraising in Development, which operates via the registered charity of the Bradfield Foundation, Charity No. 900457.
We would be delighted to hear from you.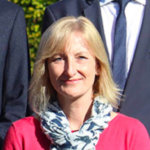 Michelle Baldwin
I am your initial point of contact in the Office for all your enquiries, from providing any event information you require to helping you make donations, or if you would like to tell us your latest news. I coordinate the 'Friends of Bradfield' group and sit of the Bradfield Society Advisory Board. You will also see me manning the reception at our Bradfield Society events, I look forward to speaking with you or welcoming you at an event soon.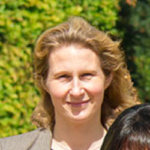 Katie Green-Armytage
I manage our fund-raising associated activities, from events and dinners, through to the campaigns, their communications and marketing. I manage communications with the Foundation Chairman and Trustees and coordinate the termly Bradfield Foundation meetings. Ask for me if you would like to know more about our fundraising initiatives and would like to talk through your donation options; be that making a regular gift, a major donation or leaving a legacy.

Alastair MacEwen
I head up the Bradfield Society and Development Office as well as being a member of the teaching staff, currently teaching politics, having been Head of Co-Curricular and Housemaster of G House. I sit in both Bradfield Foundation and Bradfield Society and Advisory Group meetings. I am always interested in your thoughts on both engagement and fundraising and would be very happy to discuss our current and future development plans with you.

Karen Ward
I plan and deliver all the Bradfield Society events as well as the larger Foundation events. I send out regular forthcoming event emails and am very happy to help you track down fellow OBs if you would like them to join you at an event. Ask for me if you need any information on the forthcoming Bradfield Society events programme or would like to set up a reunion. I look forward to seeing you at an event soon.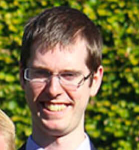 Sam Smith
I work on our database to ensure that we have the most accurate information, for example on your contact details and communications preferences, to ensure that you receive our publications eg the Bradfieldian and events communications, or indeed to unsubscribe you if that is your wish. I also work on the Bradfield Society events receptions with Michelle.

Stephen Wallace
I produce all the College's major publications and my principle role is as Editor of the Bradfieldian. I also spend a lot of time capturing pictures of the amazing array of activities that take place at Bradfield or by Bradfieldians. My time is split between the College and the Bradfield Society and Development Office. Ask for me if you have any news that you wish to share or comments on the Bradfieldian, or any other publication.