Bradfield named Co-educational Independent School of the Year
October 8, 2019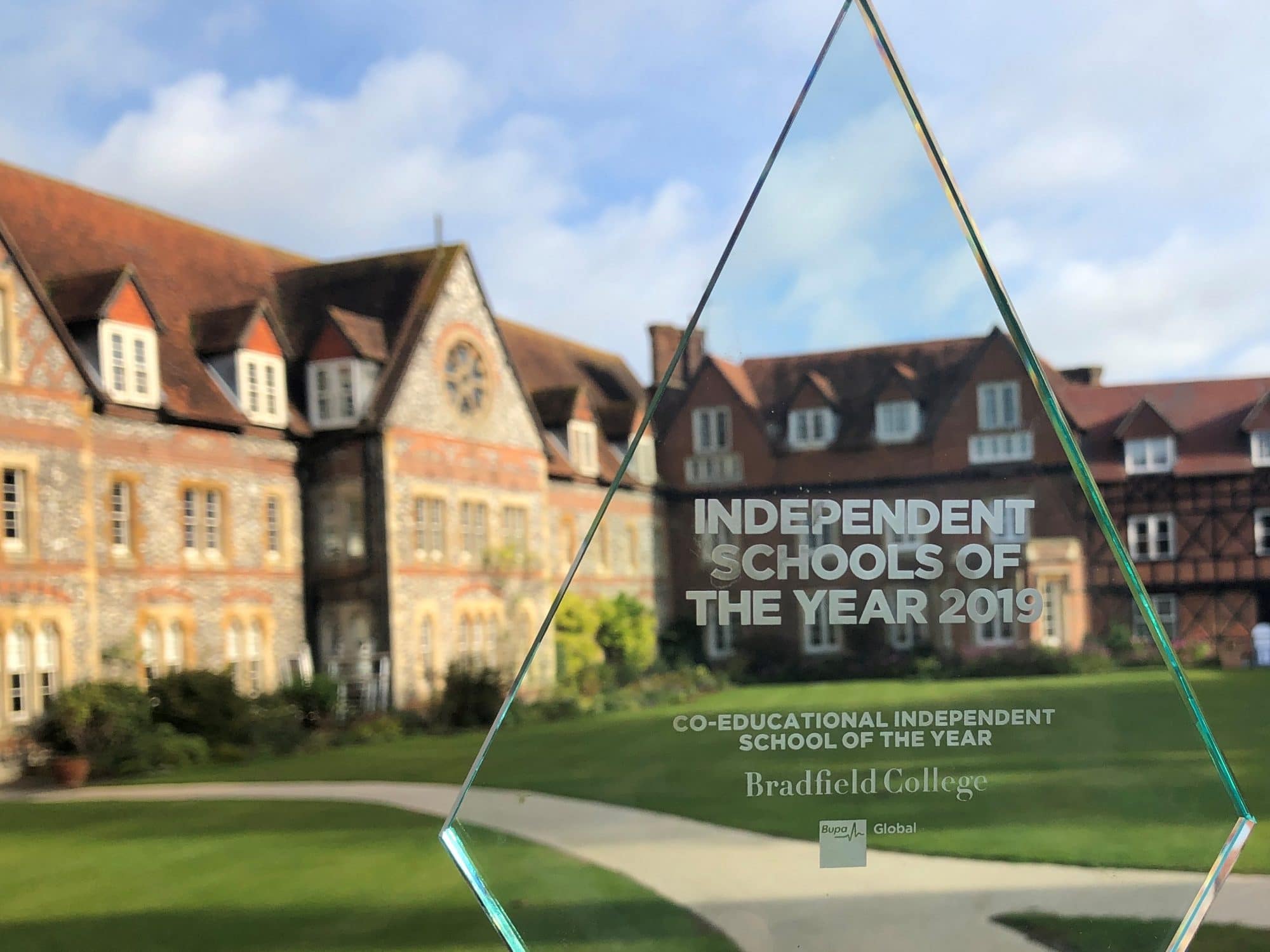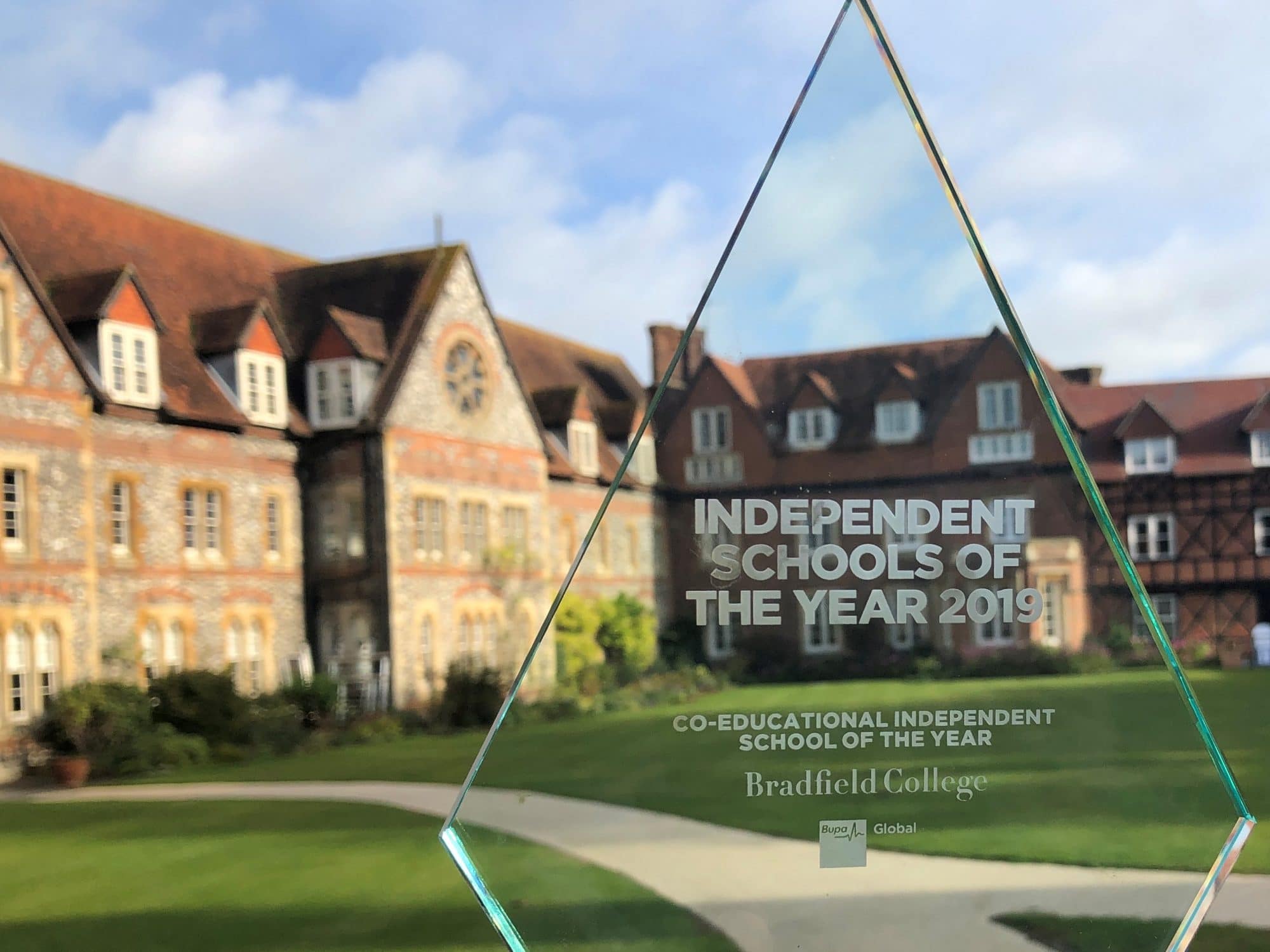 Bradfield College is delighted to have been named Co-educational Independent School of the Year at the Independent Schools of the Year 2019 awards by the Independent School Parent magazine.
Alexandra Acton, Senior Deputy Head (External Relations) accepted the award at a ceremony on Monday 7 October at the Royal Thames Yacht Club in London.
On presenting our award, Chair of the judging panel, Dr Helen Wright said: "Awarded for Bradfield College's shining example, throughout every area of school life, of pupils growing and developing together." The College was also named a Finalist in the Boarding School and Healthy Eating categories.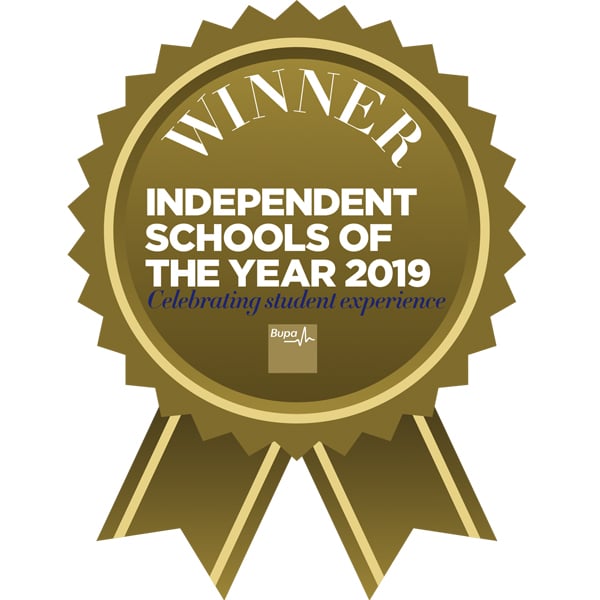 The awards have been designed to showcase the excellence of the educational experience available to pupils of all backgrounds. The 20 awards categories reflect the breadth and diversity of life in independent schools in the 21st century. Winning schools were selected by an independent judging panel comprising heads, parents and representatives of membership associations from across the independent school sector.
Dr Chris Stevens, Headmaster said:
"From our co-educational Year 9 house to our shooting team, from our classrooms to our musical ensembles, and from our feminist society to our 1st XI cricket team, co-education is flourishing at Bradfield. Boys and girls learn with each other and from each other in a dynamic and happy environment. This award is a fitting tribute to a wonderful community of teachers and learners in a school with a great family atmosphere."
You can read our winning entry below:
Bradfield is committed to the principle of offering a broad 'education for life' of lasting value. Over their school careers children grow into young adults, ready to embark upon the journey of the rest of their lives.
For all of our first year pupils their journey begins in Faulkner's, our dedicated co-educational boarding house. Faulkner's provides an opportunity to develop meaningful and lasting relationships as pupils do everything as a year group, from the classroom to sports and social events. The transition to senior school can be challenging and it is this shared experience with 160 peers that helps them.
Through wholehearted curricular and co-curricular engagement, Bradfieldians learn the importance of enjoying learning, of physical and mental wellbeing and of creativity, whilst developing their powers of inquiry and innovation. Featuring over 100 clubs, societies and activities, the co-curricular programme provides scope for pupils to lead, take responsibility and build a passion for life. Girls and boys relish the opportunity to compete alongside each other; whether that is part of the mixed doubles tennis team that reached the National Finals or our shooters that saw three girls and three boys represent Great Britain. One of our Sixth Form girls' has represented the boys' cricket 1st XI while on the England Women's Academy Pathway.
Through living in a diverse and vibrant community and through outreach activity beyond it they become more open-minded and develop their communication skills. Our pupils are compassionate and in touch with current affairs and global issues. They want to promote gender quality through NESKA, Bradfield's feminist society; save the environment with Meat-Free Mondays; raise wellbeing issues via Mental Health Awareness Day as part of their IB CAS Project; and help those less fortunate than themselves through football with OSCAR Foundation or skyping children in Kenya to improve their English language skills in EDCLUB.
The different elements of this education for life are the focus of reflection and feedback through our tutorial system alongside consideration of pupils' academic progress. The Bradfield Diploma tasks our GCSE pupils with reflecting on their own achievements while pushing them out of their comfort zone with core components including public speaking and community service. In this way, the development of these attributes becomes an explicit goal for our pupils and an intentional part of a Bradfield education, not just a by-product of pupils' time at the College.
Crucially, Bradfield is a happy and unpretentious community, a 'talking school' where kindness and generosity of spirit are learned. Many of our Sixth Formers become Peer Mentors or Digital Leaders to help their younger peers negotiate those early boarding years and highlight the potential pitfalls of social media.
Bradfield is a learning community where the values of enthusiasm, empathy and integrity underpin everything we do. When they leave Bradfield, we hope our pupils do so in the knowledge that they have enjoyed a remarkable privilege and that they have the potential and the responsibility to be a force for good in the wider world.