Michaelmas Goose 2018
September 24, 2018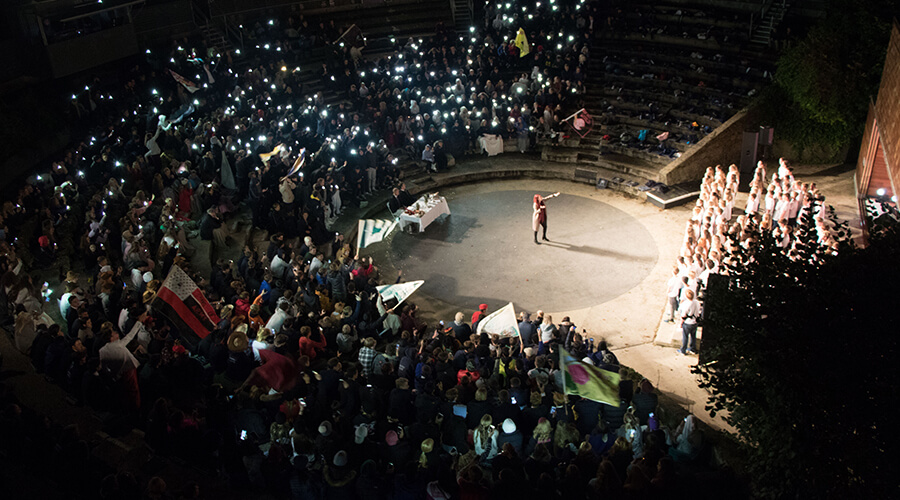 This weekend saw the College hold its annual Michaelmas Goose competition which sees our 11 Senior Boarding Houses compete against one another for the first time in the academic year. The event also provides an opportunity to nurture a true house spirit by helping pupils moving into their Senior Houses from Faulkner's, as well as those who join in the Sixth Form, to integrate into their new House. Pupils are encouraged to get involved in a series of Inter-House contests ranging from dodgeball, football and hockey to debates, art competitions and magazine making.
Alongside the traditional events, this year saw the introduction of an Escape Room style competition where Sixth Formers teamed up with junior pupils to solve a series of clues and break the code on their locked box.
While the popular Tug of War was unfortunately cancelled due to Sunday's inclement weather, the sun shone in the evening for the finale with the whole College filling the Greek Theatre to take part in the prestigious House Song competition.
Well done to Stevens House who won with their rendition of Some Nights originally by the band Fun. However, it was Stanley House who retained their overall Goose crown, sealing victory with triumphs in the Wacky Swimming Gala, Caving, Dance Video and School Sports Representation.
To see the full gallery click here.