Antigone
November 26, 2018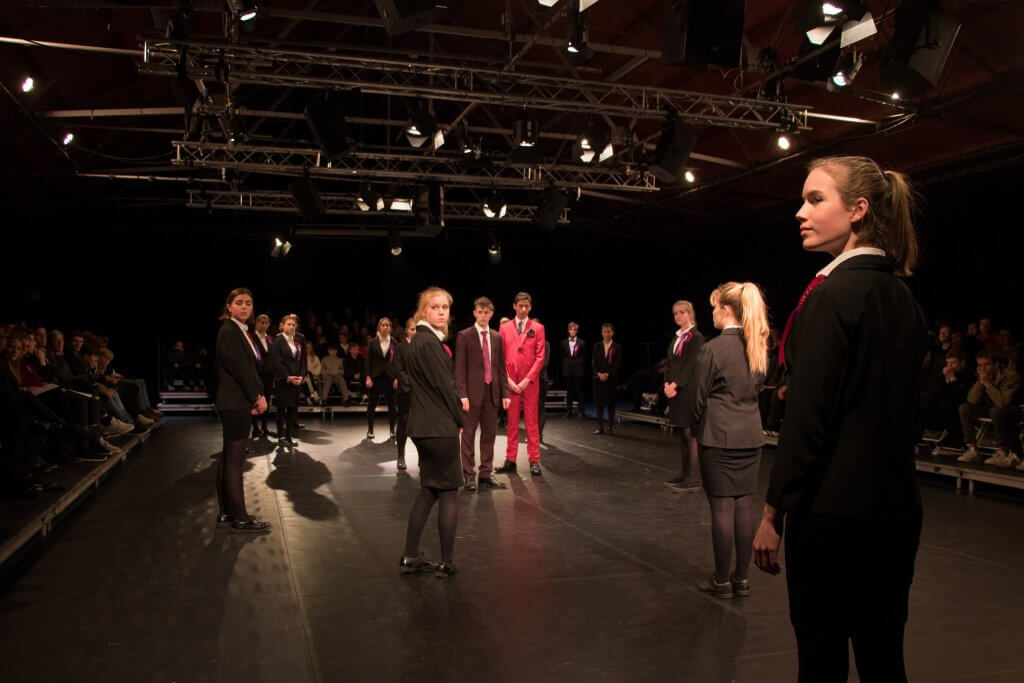 Antigone has a special place in Bradfield's history. In 1890, it was the first play performed in the newly built Greek Theatre and in 2014 was performed to mark its reopening.
This year's Michaelmas production in the Old Gym was the tenth incarnation of the play in the College's history and significantly, the first version to be performed outside of the Greek Theatre and not in the classical Greek language.
Adapted by Don Taylor from the original by Sophocles, the translation retains the poetic nature of the original, but is understandable and accessible to all. Staged 'in the round', the audience surrounded the performers, creating a sense of intimacy that really allowed the audience to engage fully with the story and our two main protagonists, the stubborn and arrogant King Creon (played by Jake Fenton) and the fiery, headstrong Antigone (played by Elise Golding).
Well done to the cast who did a fabulous job bringing this tragic and powerful story to life.