Semi-finals await footballers
December 3, 2018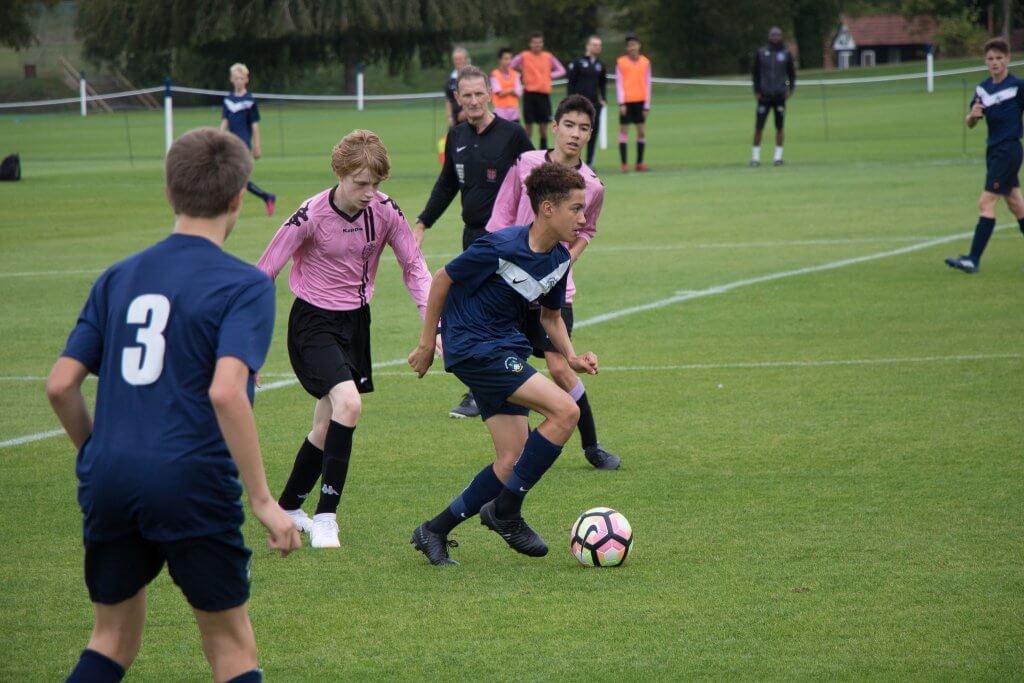 Many congratulations to our U14A, U15A and 1st XI boys football teams who have all reached the semi-finals of their respective ISFA Leagues following a block fixture with Charterhouse last weekend (Saturday 1 December).
The U14A team won 5-2 and in the process won their Elgin Capital Southern Independent Schools' League, while the U15A team matched this feat by putting eight past their opponents. Congratulations to both sides on this superb achievement.
The 1st XI recovered from a poor first half to run out eventual 5-1 winners following a blistering second half display. Not only was this their fourth win on the bounce but it also means that they have secured at least second place and can still top their group depending on other results.
All three sides are also progressing well in cup competition. The U14s are through to the Fifth Round of the ESFA Boys PlayStation Schools Cup following a 4-2 victory over Desborough College. The U15s are looking to secure their place in the Fifth Round of the Investec ISFA Cup in their home fixture against Brentwood on Thursday (6 December).
The 1st XI are also at home in their next cup fixture, this time to Bishop Wordsworth's School in the Third Round of the ESFA Elite Schools' and Colleges' Cup. Good luck to all the boys.
Many congratulations to Director of Football, Luke Webb and his team of coaches whose efforts are now really bearing fruit at all age groups following last year's success with the senior team.