Michaelmas Concert
December 7, 2018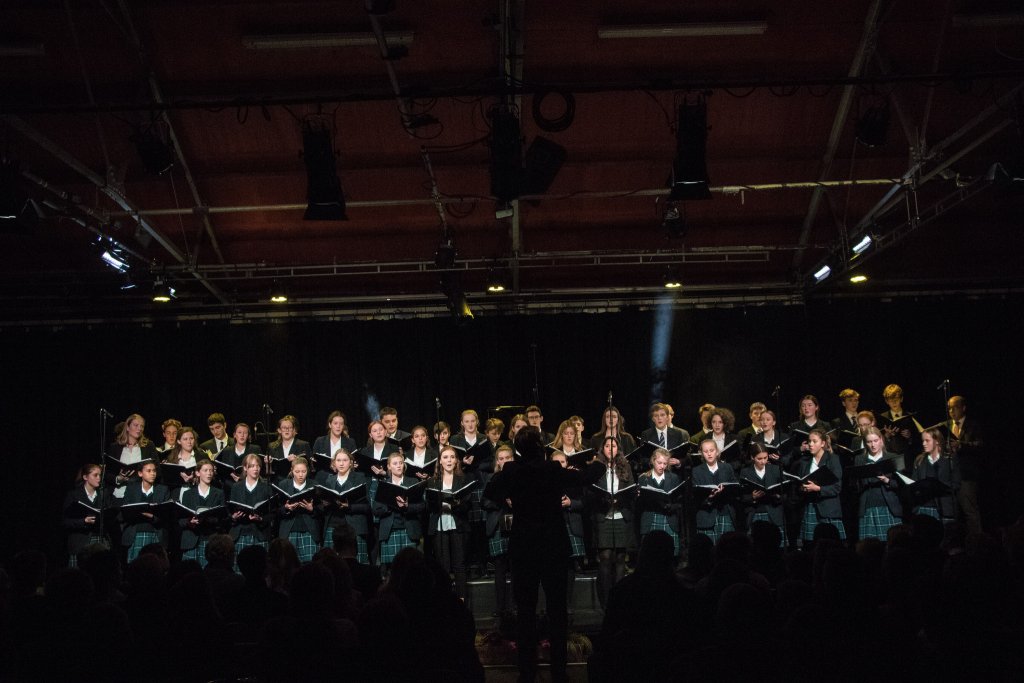 The full array of Bradfield's musical talent was on show at Friday's Michaelmas Concert (7 December) at the Old Gym in support of local charity, Red Balloon.
The College's own acapella group the Bradfield Bellas opened proceedings with the up-tempo Na Na Na by Pentatonix before finishing with Britney Spears' early 2000s hit Toxic. Bradfield Brass followed with sacred motet Locus iste by Anton Bruckner before taking us back into the 21st century with Michael Bublé's Haven't Met You Yet.
The winners of our Advanced Class Instrumental Competition then took to the stage. Hamish Newall on his ever-popular drum kit performed a piece of his own creation called Hiding in the Hyphen that drew inspiration from Caribbean drumming techniques. Holly Jones then delicately performed Chopin's Nocturne in C minor on the piano.
The Saxophone Ensemble began their set with their take on Andalucia, Suite Espagnola before performing Duke Ellington's uplifting Satin Doll. The Chapel Choir in superb voice as always got the crowd into the Christmas spirit with traditional Christmas carols In dulci jubilo and Sussex Carol.
During the interval, parents were treated to some drinks and canapés at the sports complex and were invited to donate to the night's charitable cause.
Red Balloon supports young people who self-exclude from school and are missing education because of bullying or other trauma. They provide an academic and therapeutic programme to enable their students to get back on track and reconnect with society, which includes music and drama therapies among others.
After the break, Big Band brought Claude Thornhill's Snowfall to life and performed a catchy update of the classic Christmas Carol We Three Kings. The recently formed tercet of Kia Lawrence, Chanel van der Merwe and Hadyn Bardoe then took to the stage to perform a wonderful rendition of Coldplay's Magic. Tom Houston then displayed his impressive song writing and vocal skills with his own Mixing Drinks.
Alma Al-Bader, supported by Tom Klafkowski and Isabelle Pavey sung Mariah Carey's Hero beautifully before she joined Chanel, Holly Jones and Catherine Talbot as backing singers for Hadyn to round off an impressive vocal section. The concert finished on a rousing note as the Gospel Choir and Big Band raised the roof with Kirk Franklin's Brighter Day and Larry Willis' Steal Away.
Thank you to the 101 performers as well as the staff, technicians and administrators who made this one of the biggest Michaelmas Concert's to date. Also thank you to everyone who came to support and gave so generously to the evening's cause. We hope you all had a wonderful evening.