On the road: What the Ladybird Heard
December 12, 2018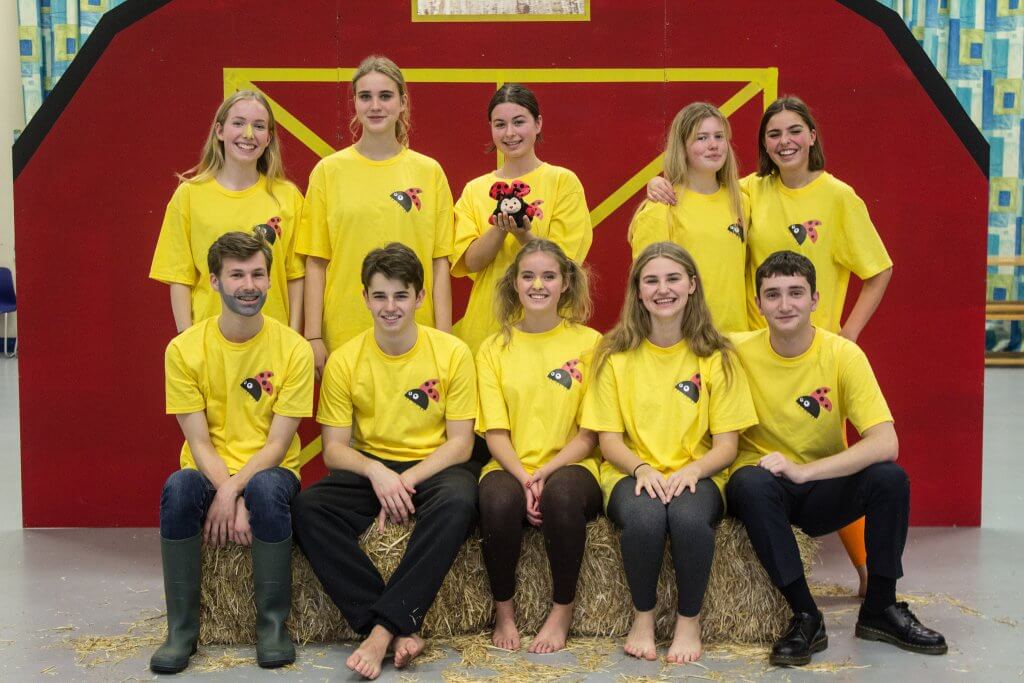 Bradfield Drama pupils have just completed a short Christmas tour of primary schools with their production of "What The Ladybird Heard".
Loosely adapted from the best-selling book by Gruffalo author Julia Donaldson, the Lower Sixth A-Level Drama & Theatre Studies pupils have, for the second year running, taken a children's book and transformed it into an exciting and fun piece of children's theatre.
The pupils studied examples of children's theatre and when confident they understood what was required, began the process of taking Donaldson's words off the page and putting them onto the stage. During the devising process, pupils had to consider how to write dialogue, create songs, choreograph dances, use puppetry and how best to bring farm animals physically to life on stage. Through nine of weeks of rehearsal, the piece began to evolve into something the pupils were able to pack up, put in the back of a van and take on the road to primary and prep schools.
Throughout the process, the emphasis has been firmly on fostering the sense of an ensemble and the pupils have had to listen to each other and negotiate with each other in order to create the best piece of theatre they could. The process has, hopefully, also cultivated a sense of respect amongst the group, encouraged them to think imaginatively and creatively and to work with a focus and discipline that they will need as theatre makers as they advance through their A Level studies.
And after performing to over four hundred children and seeing the looks on their faces, it would be safe to stay that this year's troupe of travelling players have been successful!
Nic Saunders, Head of Drama