Four sports, five finals and a play-off
March 8, 2019
A number of our junior and senior sporting teams have enjoyed a successful Lent Term with tennis, squash, hockey and football teams reaching two national finals, two southern league finals, a plate final and a national play-off.
Tennis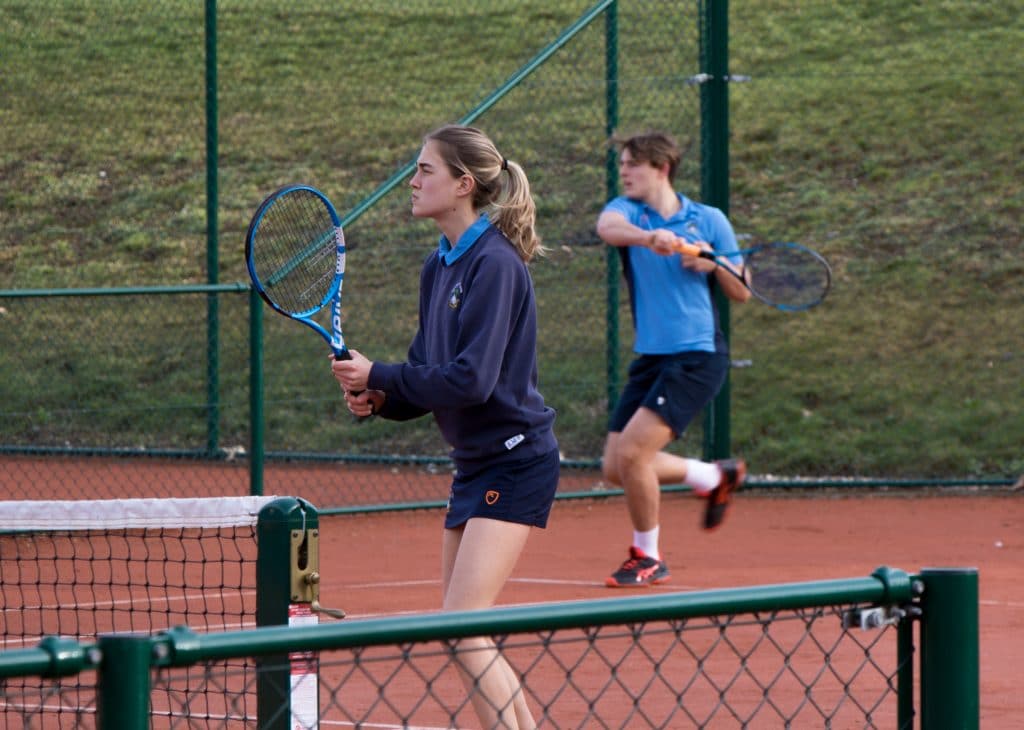 Consistency has been key during our Senior Mixed Doubles Tennis team's run to a national final. Having overcome Stowe and Magdalen College in the earlier rounds, both by 3-1 score lines, the quartet of Alice, James, Emilia and Jonathan were in superb form on the clay, securing a 6-2 victory against Peter Symonds' College in the Area Cup semi-final.
As one of the top eight teams in the country, our pupils will compete this weekend in the National Finals at the USN Bolton Arena.
Squash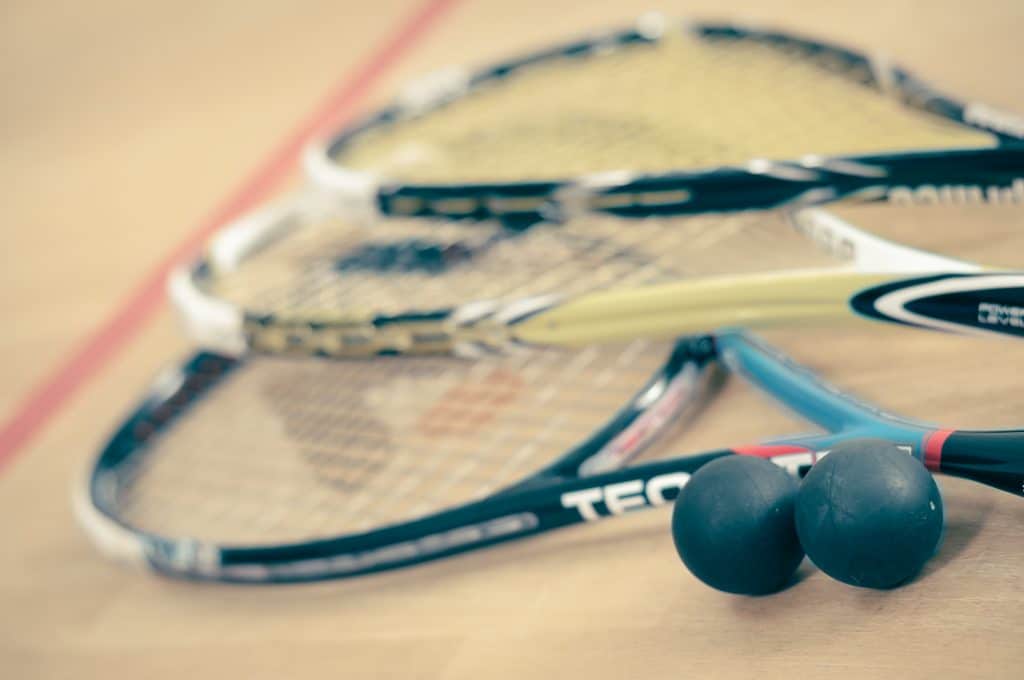 Our U16A girls' squash team became the second team to reach a national final this term where they will also compete against the seven other top school teams in the country. Livi, Tatiana, Rosie, Jemima and Sofia played superbly in their triangular regional fixture, beating Cheltenham Ladies College (3-2) and Moreton Hall (3-2).
What is more remarkable is that none of the team had picked up a squash racket prior to joining Bradfield so they deserve even more credit for their achievement. We wish them good luck for the England Squash National Schools Championship Finals in Nottingham later this month.
Also in the U16 age group, the boys' team qualified for the National Plate Finals after coming through a competitive group, beating Brentwood and John Hampden along the way.
Hockey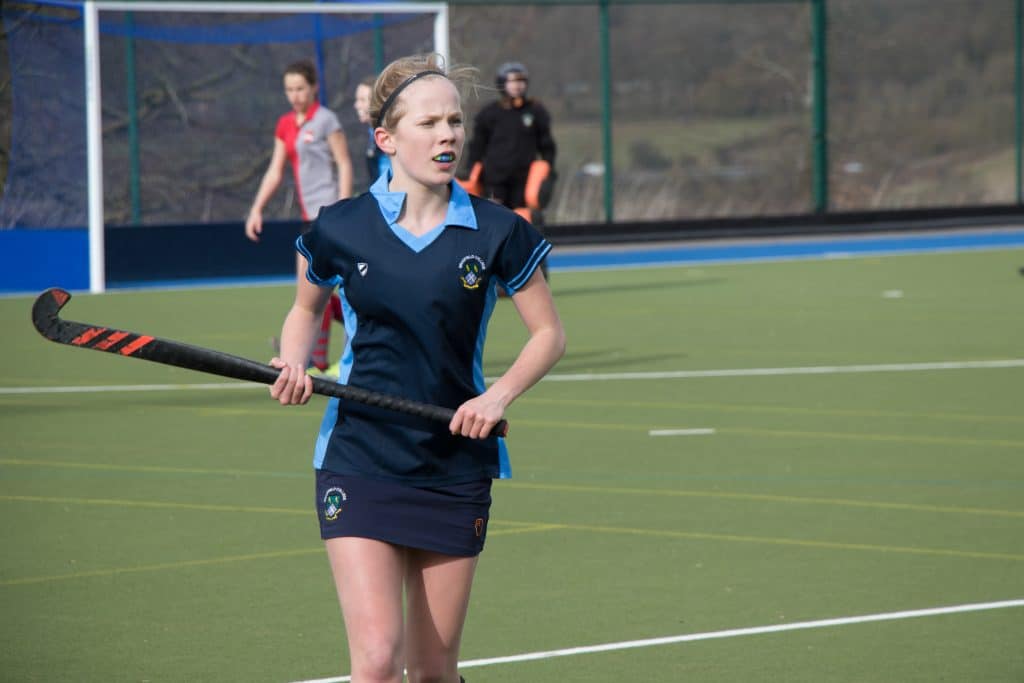 Our U15A girls' hockey team have extended their season by reaching the third/fourth place play-off game in the Smile Independent Schools Hockey Cup. The team came through the first round against Churcher's College back in September and went on to beat St Edmund's College, Sherborne Girls and Hill House to reach the national semi-final.
While their march to the final was halted by a very strong Kingston Grammar School team in a competitive match, the girls will get the opportunity to play for third place when they compete at the Lee Valley Hockey Centre in the Queen Elizabeth Olympic Park next week.
Football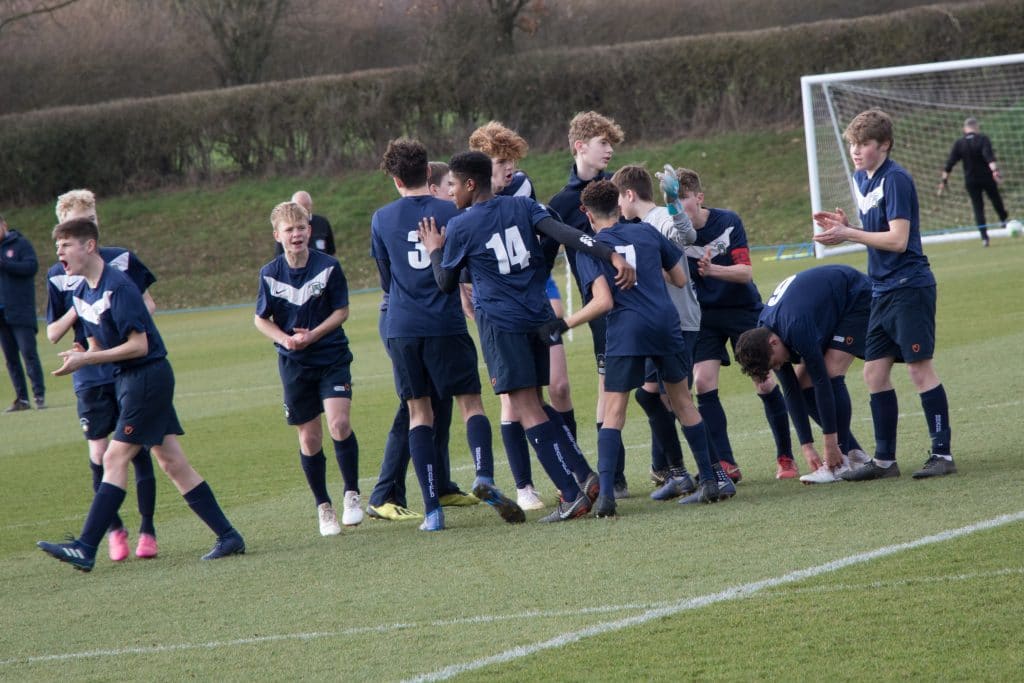 Both the U15A and U14A boys' football teams have had productive seasons, not only going far in their respective National Cup competitions, but both enjoying successful league campaigns to reach the Elgin Capital ISFA Southern League Finals.
The U15As have only lost one fixture all season, an ISFA Cup quarter-final against Aldenham, and they will have the chance to gain revenge when they meet the same opponents in the league final at Bromley FC next week.
Our Faulkner's footballers have certainly enjoyed their run in the inaugural U14 ISFA League, losing just once before defeating Forest School 3-1 after extra-time to reach the final. They will also play Aldenham for the title next week.
Good luck to all our teams competing this month.