Golfers claim second Micklem Trophy in three years
March 15, 2019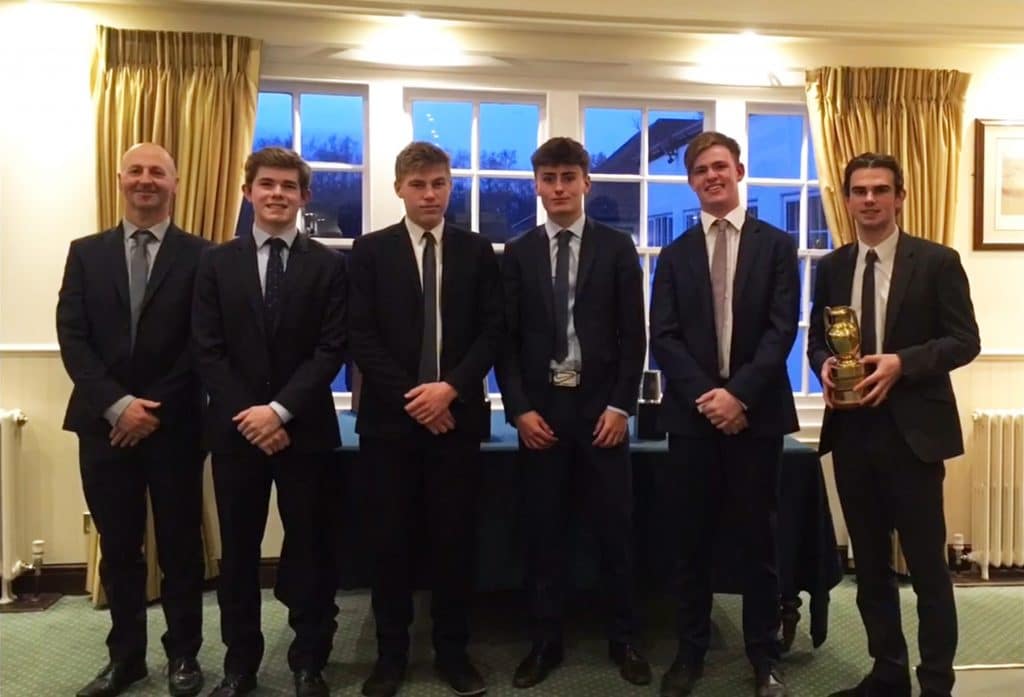 One of the term's standout achievements saw our first team golfers secure the College's third Micklem Trophy in seven years.
Aiden (E), Oscar (D), James (C), Killian (D) and Matt (A) played some outstanding golf in tricky conditions to beat Charterhouse and Wellington College (the team they beat in the final two years ago) before overcoming Eton in the final, all by four points to one. For Killian and Aiden it was the second time they had lifted the coveted trophy three years.
The victory is just reward for the tireless work the boys have put in on the course and in the Indoor Performance Centre over the last few weeks and a demonstration of what can be achieved through hard work and determination.