EDCLUB launches pen pal project
March 21, 2019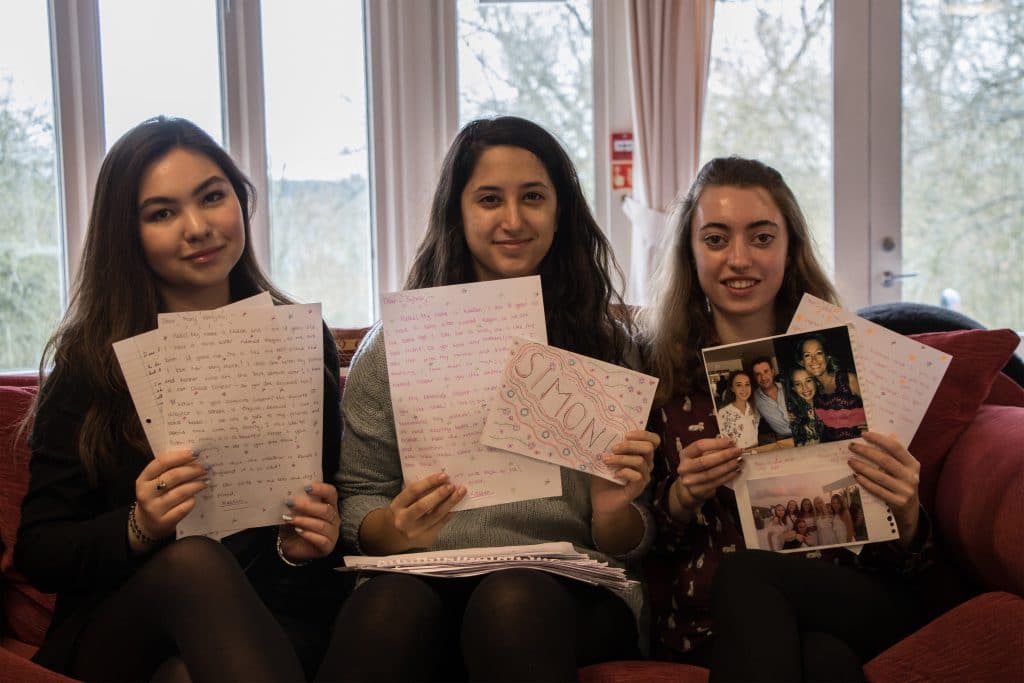 For their IB CAS project Upper Sixth pupils Alice, Kaelan and Seilin have launched a new pen pal project as part of EDCLUB.
The College joined the EDCLUB Movement two years ago which sees pupils fundraise towards increasing access to computers and the internet as well as Skype children in disadvantaged countries to help them improve their English language skills and academic work through conversation and academic questions.
This year's expansion of the scheme led by the girls, has seen 95 pupils from across the year groups write letters to children in Nairobi, Kenya about themselves, what subjects they are learning and life at Bradfield. The idea is to encourage those children to write back and in doing so give them an opportunity to practice their writing skills ahead of their exams.
It is very promising to see such a large proportion of the pupil body being internationally minded and give disadvantaged children the chance to access a better future through self-education and encouragement.