Tennis girls win Independent Schools League
May 21, 2019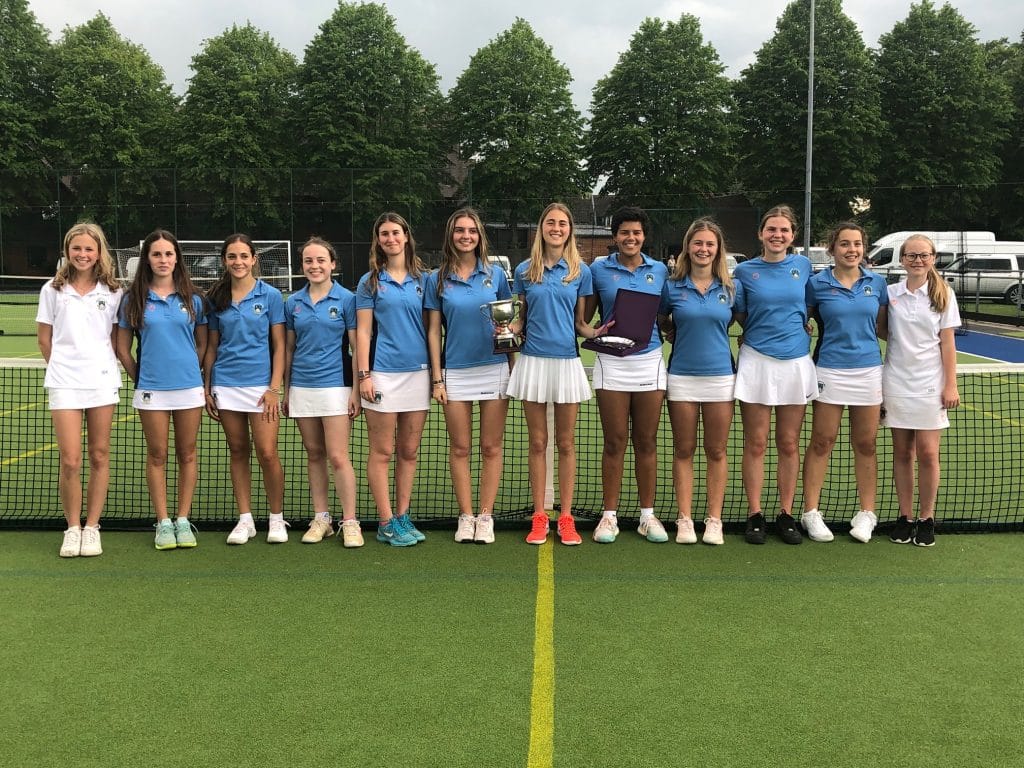 Congratulations to the senior girls' tennis team who won the Independent Schools Girls Tennis League (ISGTL) on Saturday (18 May).
The team of Imogen, Charlotte, Livi, Tatiana, Annabel, Matti, Alice, Poppy, Emilia, Ellie, Yolanda and Lexie beat the likes of Marlborough, St Mary's Ascot and Epsom to top their group.
The ISGTL is the brainchild of Damian Fuller, Director of Tennis, who wanted to provide more competition outside of LTA affiliated events for like-minded schools while allowing players from any year group to join the team.
This is the third consecutive year the College has hosted the event since its inception in 2017.