Clean sweep for boys and girls tennis as netballers reach regional finals
October 11, 2019

U15 boys' & girls' tennis teams win Regional Finals for third consecutive year
Congratulations to both our Boys' and Girls' LTA Schools Year 9/10 teams who have won their respective Division 2 Regional Finals for a third consecutive year.
The girls team of Zahra (LI), Pippa (LM), Lexi (M), Charlotte (M) and Yolanda (I) demonstrated outstanding team spirit in a tight final, supporting each other superbly during tough moments in their matches.
The boys then followed suit as Roshan (H) came back from 3-0 down to win 5-3, while Joshua (E) and Gabriel (H) repeated the feat in the doubles.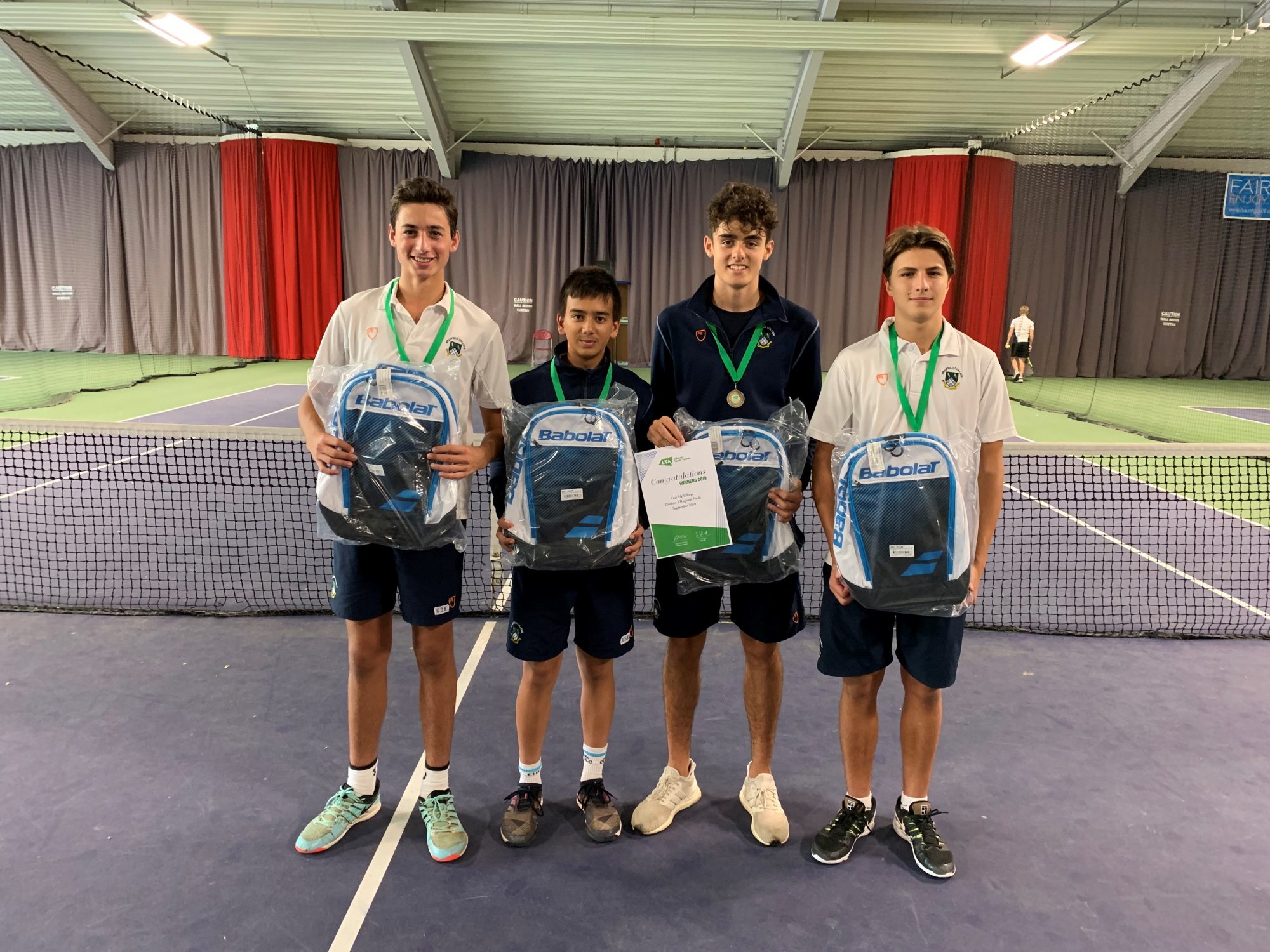 Senior netballers reach Regional Finals
Congratulations are also in order for our 1st VII Netball team who finished as runners up in the County Championships, qualifying for the Regional Finals in the process.
The girls overcame some tough opposition in the form of Wellington, St Mary's Ascot and Reading Blue Coat to reach the final. Despite losing by one point in agonising fashion to Ranelagh School, the girls qualified for the Regional Finals by placing in the top two.
They also made a solid start to their Independent Schools Netball Cup campaign with a 37-27 victory in their First Round fixture against King's High School, Warwick before being knocked out 34-47 by a strong King's School, Worcester side.