Hispanic Theatre Festival
October 23, 2019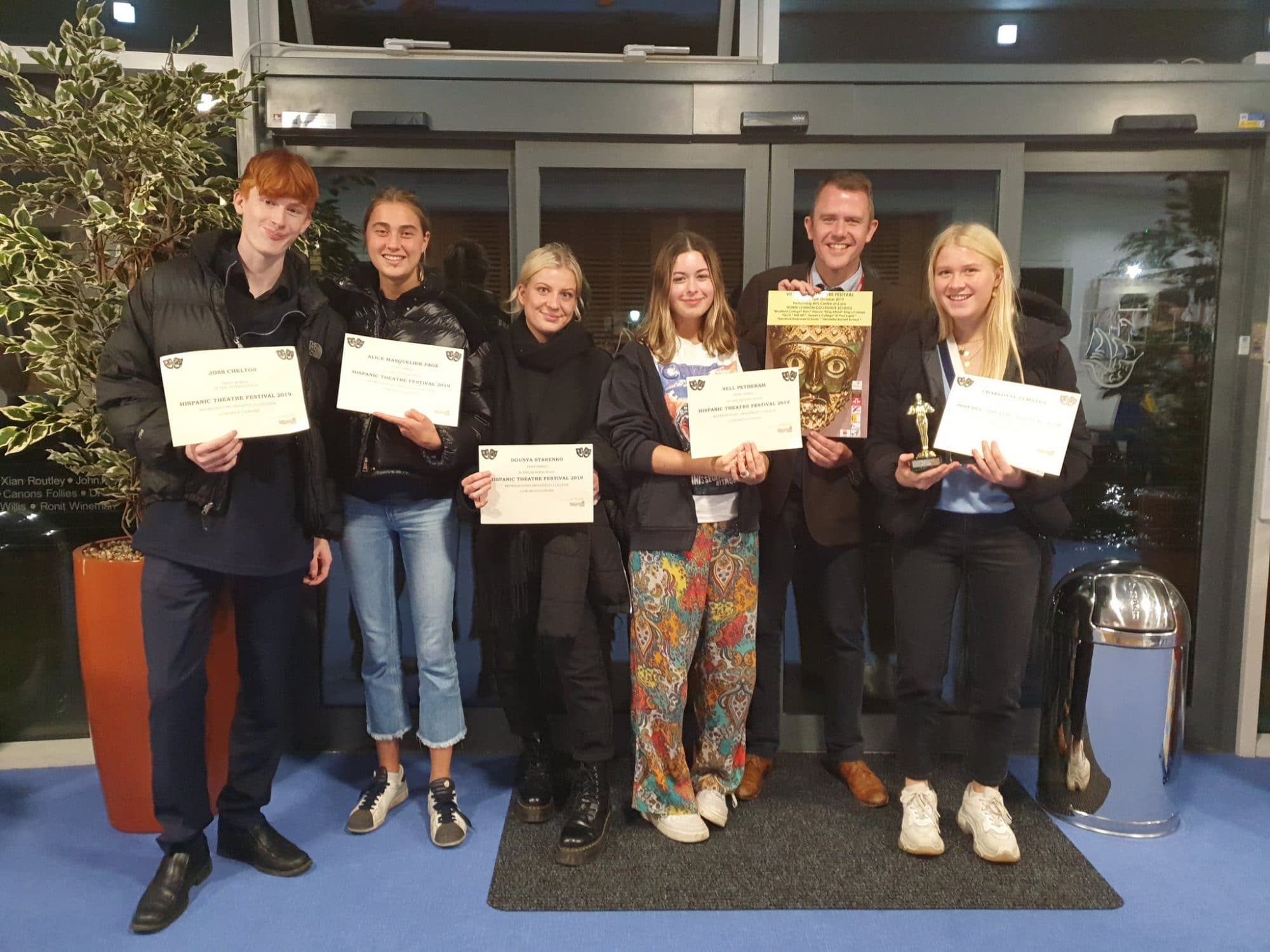 On Thursday 10 October, Sixth Form Spanish pupils Joss (H), Charlotte (K), Alice (I), Nell (I) and Dounya (M) went to North London Collegiate School to perform at the Hispanic Theatre Festival.
The competition sees each school perform a ten minute vignette of a Spanish play which can be an original production created by the participants or a piece by a well-known playwright.
Our pupil's performed El Médico de su Honra, a 17th century play by Calderón de la Barca – a Spanish near contemporary of Shakespeare.
A distinguished judging panel included members of the Spanish Embassy, a Spanish professor at the University of Leeds, representatives of the Spanish Theatre Company in London and the head of Cultural Provision at the Instituto Cervantes.
Our Sixth Formers absolutely excelled themselves given the trickiness of the language and a special mention must go to Charlotte who won the award for Best Actress, the prize for which is a stay in a Five-Star Hotel in Cartagena, Colombia.
There will be a chance to see more Spanish Theatre this term as the Drama Department present Yerma by Federico Garcia Lorca. Tickets from: www.ticketsource.co.uk/bradfieldevents