Will awarded Army Officer Scholarship
December 4, 2019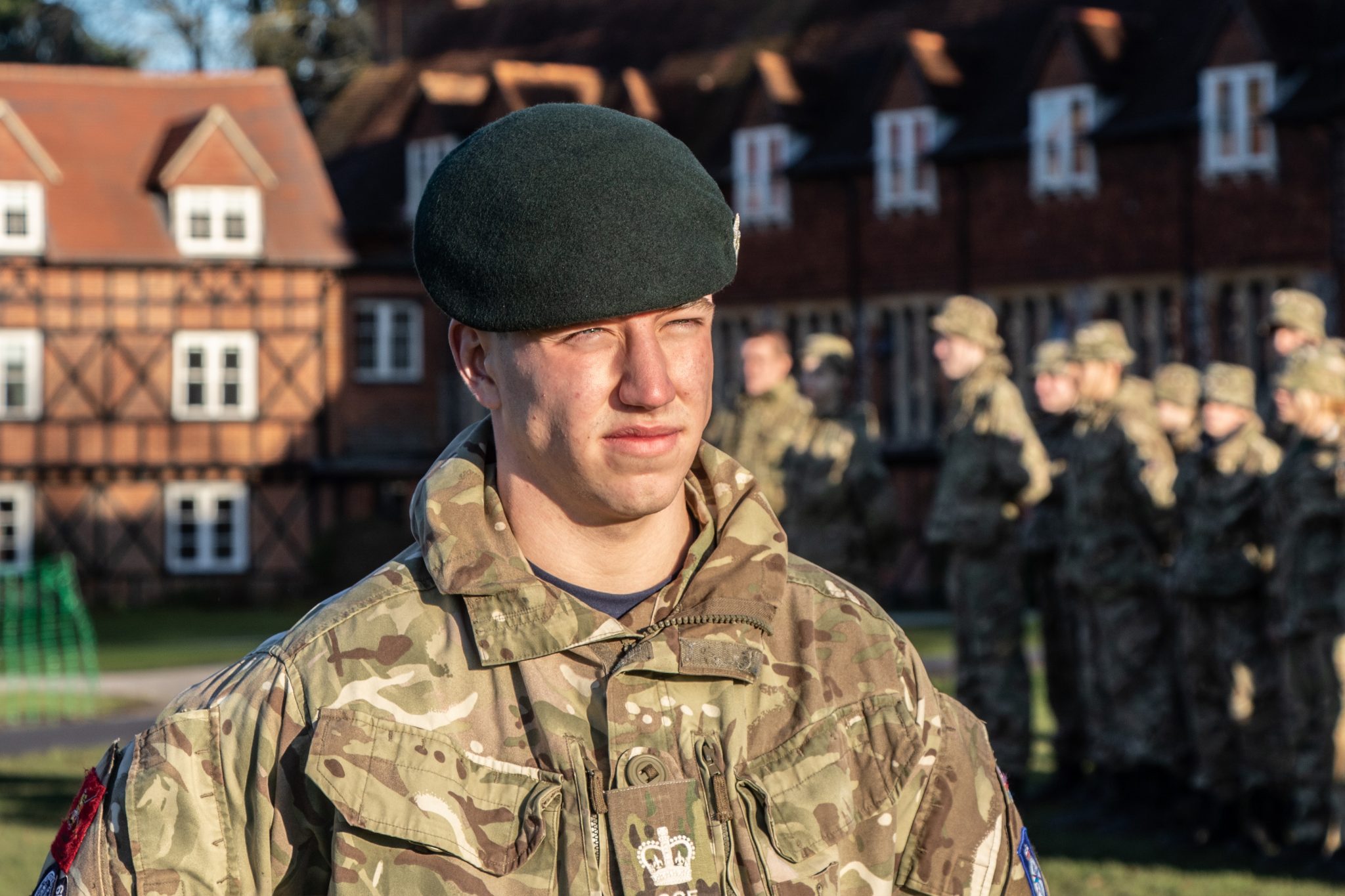 Many congratulations to Sixth Former Will (E) who has been awarded an Army Officer Scholarship after successfully completing a year-long application process against stiff competition.
The scholarship guarantees Will a place at the Royal Military Academy Sandhurst on the Regular Commissioning Course, where he will train as a British Army Officer after university. It also secures him a bursary from the Army for Year 13 and for his undergraduate studies.
Will won his scholarship following a very demanding application process which concluded with a three-day selection assessment involving command tasks, interviews, written work and challenging fitness tests. Out of 27,000 applicants, Will was one of fewer than 100 to be awarded a scholarship.
On his achievement, Danny Daniels, Contingent Commander said:
"Will has demonstrated great self-determination and commitment in pursuit of this goal. He has seized the many opportunities the CCF has to offer and has attended numerous camps and courses to further his skills. He is an outstanding cadet and displays all the qualities required for success at Sandhurst."
Jessie selected as a Lord Lieutenant's Cadet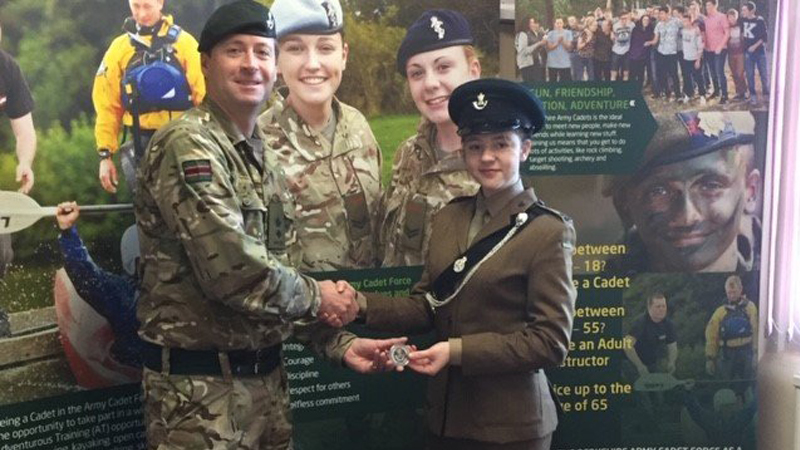 Congratulations are also in order for Jessie (J) who was presented with a Rifles Coin by Lieutenant Colonel James Gayner MBE in recognition of her selection as a Lord Lieutenant's Cadet.
A sincere thank you to the 7 RIFLES for hosting Jessie and family at Brook Barracks.