Upper Sixth pupils claim national awards
July 8, 2020
The academic year has just drawn to a close but the summer has begun on a high note for Molly and Jemima, two of our Upper Sixth leavers who have earned national recognition for creative writing and filmmaking respectively.
Molly added to the Richard Adams Prize for creative writing which she was awarded at Commemoration by earning first place in the Connell Guides Short Story Competition.
Entrants from Year 12 and 13 were tasked with writing a short story of under 1000 words. The setting and genre were entirely up to the writer with the judges looking for an entertaining, enjoyable narrative, a convincing setting, believable characters and in particular, an unexpected ending.
The judges, presided over by best-selling author and screenwriter William Boyd, chose Molly's gripping crime story, titled Just One?, to win the prize which included £100 and a set of Connell Guides.
In filmmaking, Jemima has been named as the winner in the Shorts and Docs category in the MediaMag Production Competition.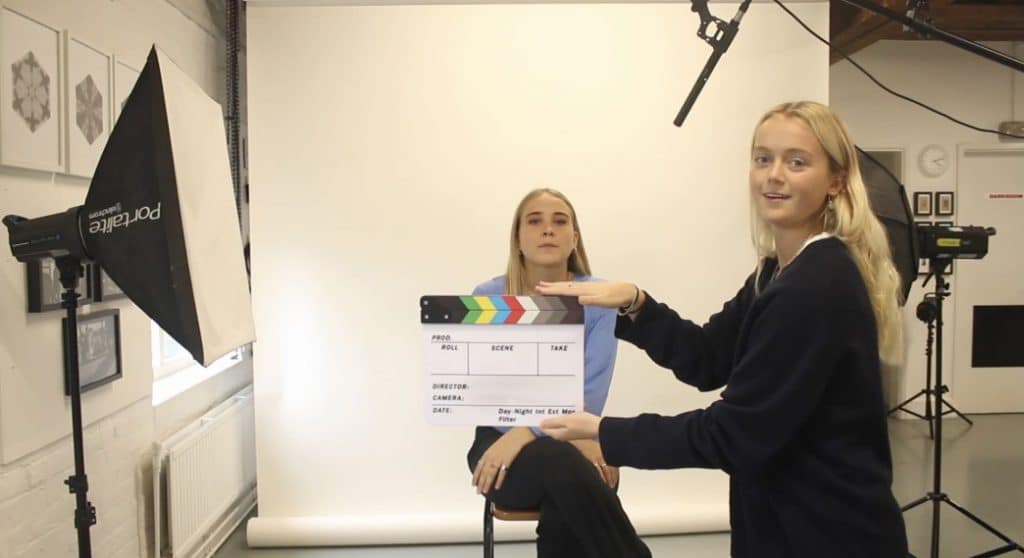 Her short, Stories Untold, is a beautiful and very poignant documentary, which shares painful memories from the past and explores themes around family, secrecy, normality, abuse, love and sisterhood.
Judge Andrea Harkin, who viewed over 130 entries from 59 different schools, colleges and homes in one of the award's most diverse competitions ever, said of Jemima's winning short film, "I admired the courage of the storytelling and the artistic choices involved in dramatising key memories, which worked very nicely alongside the personal testimonials. This is technically accomplished and emotionally layered filmmaking."