Pupil essay shortlisted for prestigious global award
August 6, 2020
Congratulations to Sixth Form pupil Keziah who has been shortlisted for a prize in the prestigious John Locke Institute Essay Competition.
Keen to gain a deeper understanding of Psychology topics discussed in the classroom, Keziah's essay, answering the question "Are the psychological differences between genders greater or smaller than those between sexes?", was selected from over 2700 submissions by entrants in 80 countries. The 35-strong judging panel, consisting of professors at Oxford, Cambridge, Princeton, Harvard and Chicago, were looking at the writer's level of knowledge and understanding of the relevant material, the quality of argumentation, the structure, writing style and persuasive force.
"I chose this title as it touched on some things we had discussed while learning about the enculturation of gender in class and this seemed a great reason to research the topic further", said Keziah upon learning of her shortlisting. "The topic spanned many areas of psychology including the three main levels of analysis we study on the IB course: sociocultural, biological and cognitive."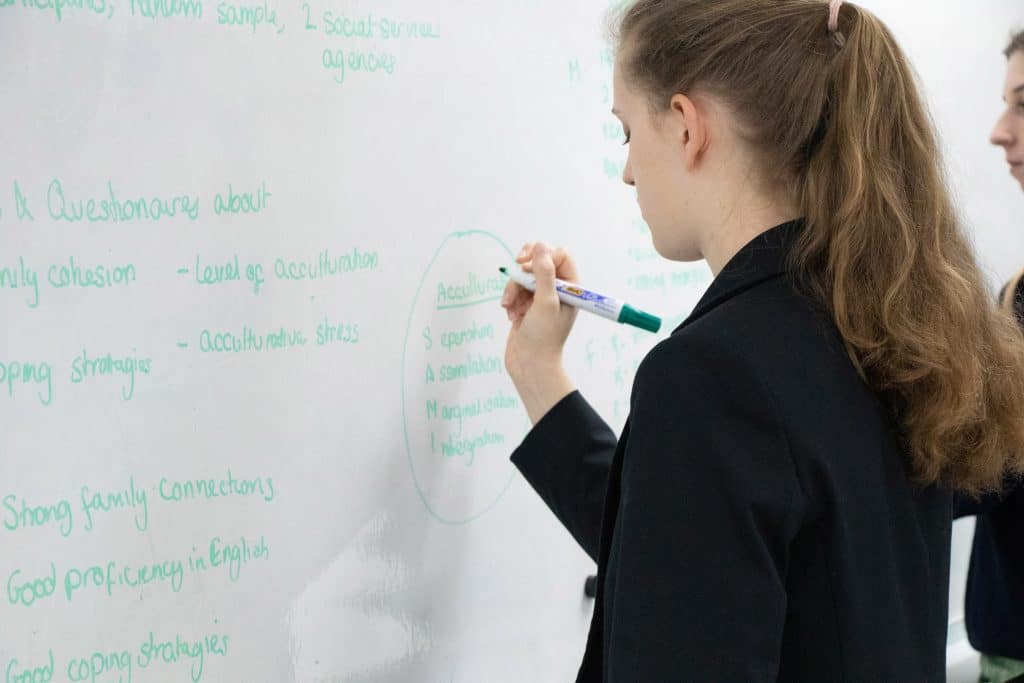 The John Locke Institute encourages young people to cultivate the characteristics that turn good pupils into great writers: independent thought, depth of knowledge, clear reasoning, critical analysis and persuasive style. The competition invites pupils to explore a wide range of challenging and interesting questions beyond the confines of the school curriculum, a challenge which Keziah relished.
"I really enjoyed reading around the topic from different viewpoints and the challenge of focussing on sociocultural and biological analysis. I must also thank Mr Clegg for giving up his time to read through my essay and talk through some pointers to improve it with me."
The judges will choose their favourite essay from each subject category and an overall 'best essay' across seven subjects: Philosophy, Politics, Economics, History, Psychology, Theology and Law. The competition usually holds an awards day at the University of Oxford to announce the winners in September and while this year it is being rescheduled, Keziah is looking forward to attending when the event does go ahead.