HMC visit marks 150th anniversary of membership
May 26, 2022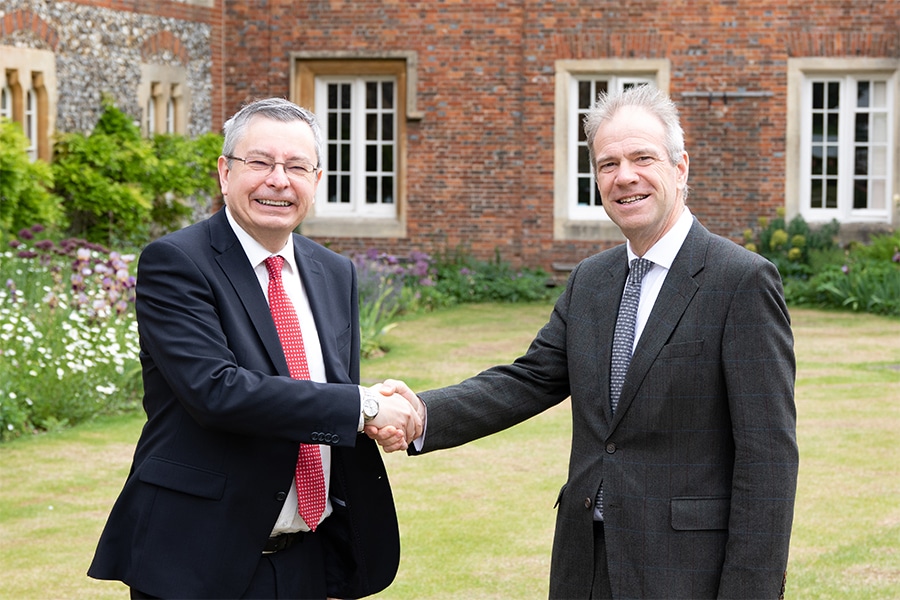 It was a pleasure to welcome Dr Simon Hyde, General Secretary of HMC to Bradfield this week to mark Bradfield College's 150th year of membership of the association.
Dr Hyde met with the Headmaster, Dr Christopher Stevens, with whom he discussed Bradfield's history and future developments. He also enjoyed a conversation in German with Alexandra Acton, Deputy Head (External Relations) and an excellent tour with two of our Sixth Form pupils. The pair talked about their experiences as they showed off the College grounds and some of our historic buildings, including the Greek Theatre and Chapel, as well as recent additions including the St Andrew's Church Project which has just begun construction.
HMC is an association of Headteachers drawn from some of the world's best schools. Founded in 1869, it was the world's first Heads' association, and its name derives from the annual meeting of members at 'Conference'.
Currently, 300 Heads in the UK and Ireland are members of HMC, with another 60 international members. HMC schools educate over 250,000 students in the UK (or roughly half of all independently educated pupils). A rigorous accreditation process helps to ensure and maintain quality and HMC schools are all committed to outreach and partnership work.
The association is active in developing and maintaining relations with a range of educational partners and stakeholders from government to examination boards. It works to encourage and share innovation both within and outside the independent sector as well as to promote and protect the independence of our schools.