SHELL ADVERTISING CHALLENGE
All 158 pupils in the Shell took part in a relaunched advertising challenge. The Horizons Department were supported by four parents and an OB for the event, all of whom work within this creative sector and were able to mentor a number of groups throughout the morning before coming together to act as the judging panels for the afternoon.
The day began with some scene-setting by Horizons, including the criteria by which they would be judged as well as thoughts on the power of a good logo and brand, the importance of customer knowledge and competitors in any market.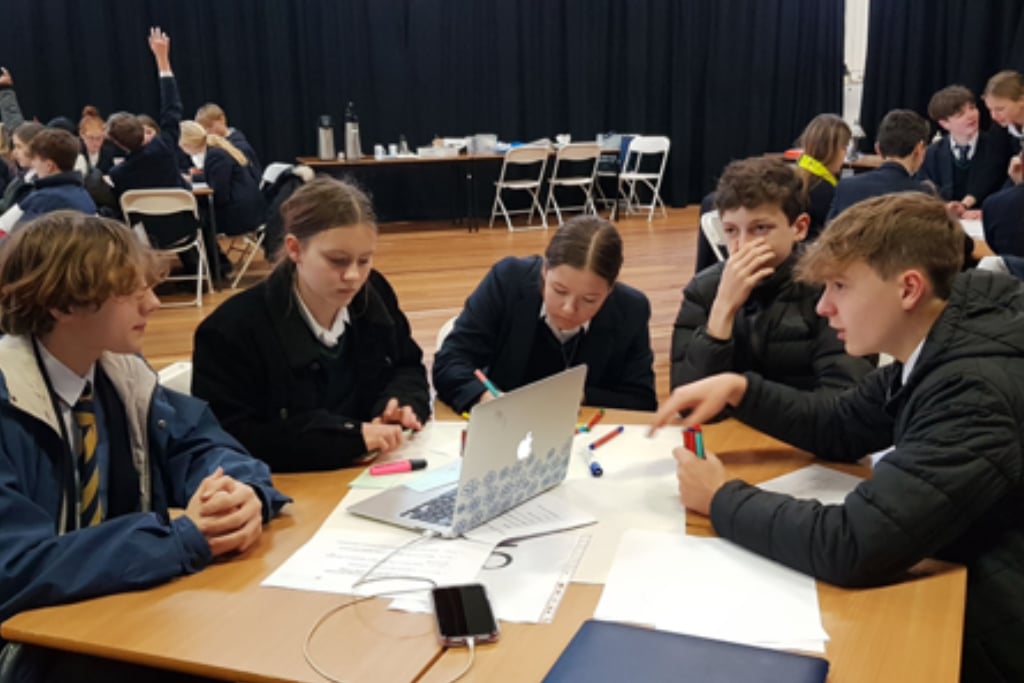 Following the briefing there was the usual scramble for the best object picked from a selection provided for the pupils. Engagement was good and there were some great ideas for products and businesses which culminated in a presentation to the judges and their peers. Once all the groups had presented, finalists were selected who then had to present their ideas to the whole panel of judges.