Gallery: Tyler Rix ft. Gospel Choir & Bradfield Bellas
July 8, 2019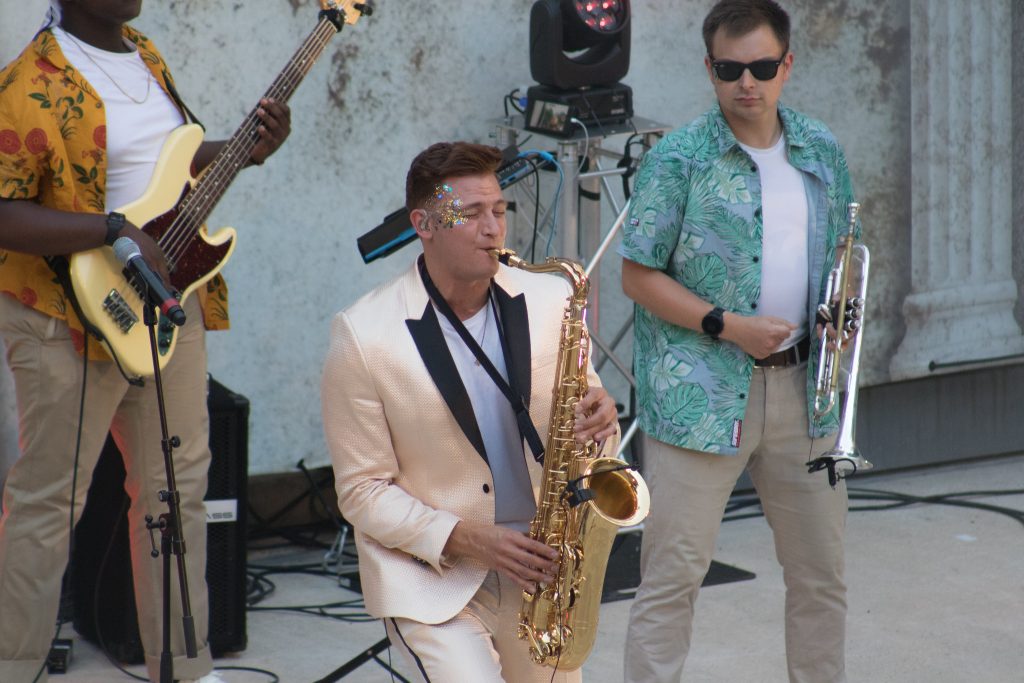 Bradfield+ Week concluded with a Gala Concert in the Greek Theatre headlined by visiting artist Tyler Rix and featuring our very own Gospel Choir and girls a cappella group, the Bradfield Bellas.
The Bradfield Bellas opened proceedings and were followed by the Gospel Choir who performed a Destiny's Child mashup with Survivor, a particular highlight. Tyler and his 8-piece band then wowed the crowd with some original jazz numbers before our pupils joined them for the big finale where they performed He Reigns by the Newsboys to round off a wonderful evening.
Thank you to Tyler, his band and our pupils for putting on a great show.