Gallery: House Song – Michaelmas Goose
September 26, 2019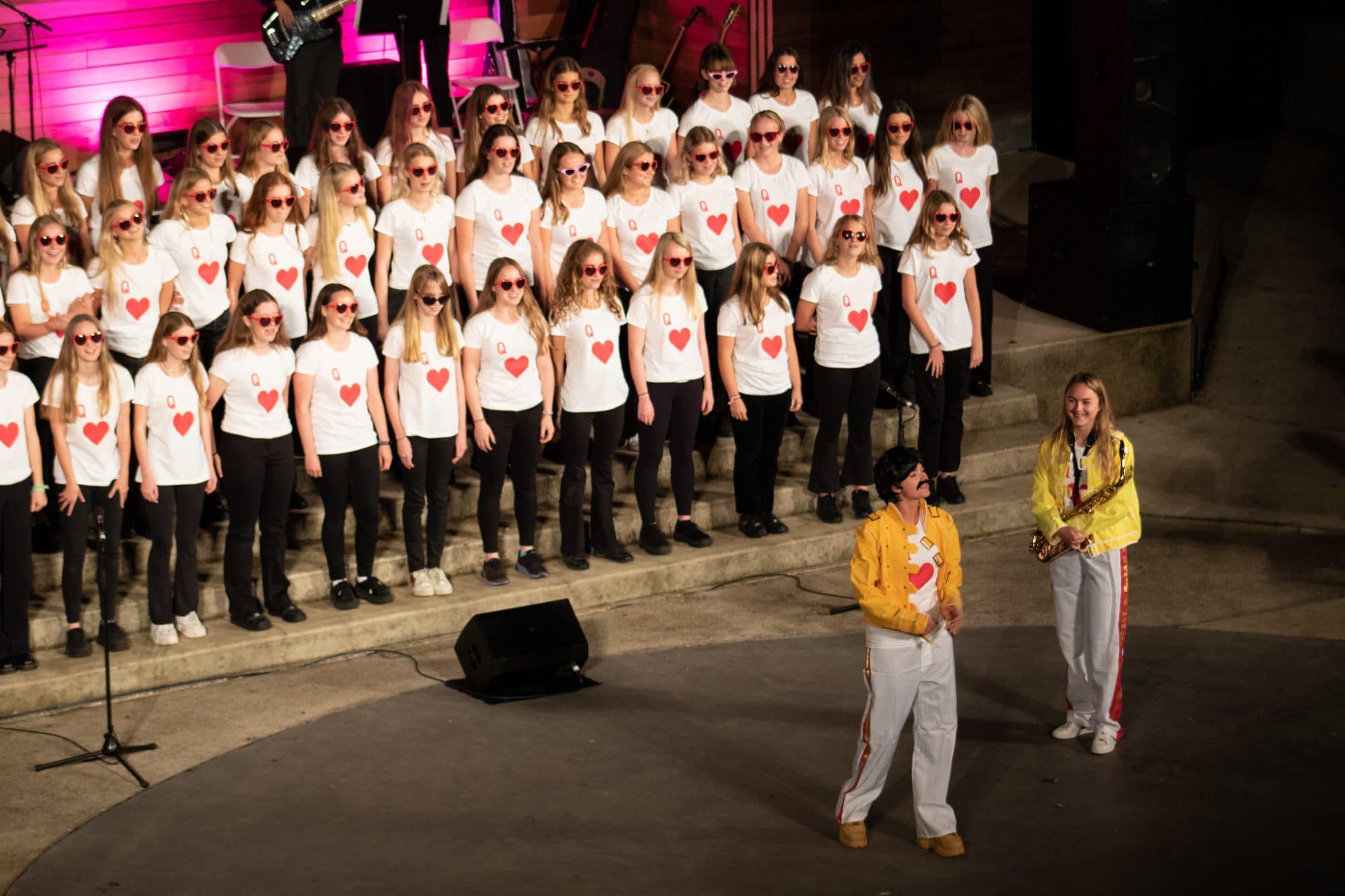 There was no shortage of house spirit on show as Michaelmas Goose Weekend concluded with a pupil favourite, the House Song competition.
Well done to all of our pupils who sang their hearts out and congratulations to Armstrong House (J) who claimed the prized crown.
Find out what 'Goose' is all about by watching the video of this academic year's event.
House Song playlist
Stone House
I'm A Believer
The Monkees
Hillside
Shine
Take That
Palmer House
Don't Stop Me Now / Don't Stop Believing Mash-up
Queen / Journey
The Close
Old Town Road
Lil Nas X
D House
She Moves In Her Own Way
The Kooks
Armstrong House
Happy Ending / Where is the Love Medley
Mika / Black Eyed Peas
Loyd House
Fly Me To The Moon
Frank Sinatra
Stanley House
Someone to Love
Queen
G House
Genghis Khan
Miike Snow
Army House
Hit Me Baby One More Time
Britney Spears
Stevens House
Like a Prayer
Madonna
Faulkner's
Someone you Loved
Lewis Capaldi