Mike noted that this significant branch of the Royal Navy has remained largely unknown or misunderstood, until more recently.
During his time in the College Mike featured in the Shooting Eight alongside Bradfieldians Charles F Fuglesang (Captain), Michael D Joy, Colin 'Barry' Noakes, Nigel M Stoughton, Peter J Sworder, Michael S Noakes and David G Sunderland. He was awarded his Shooting Colours in the summer of 1957 and noted in the Bradfield Chronicle for his "consistent shooting and reliability." He was also awarded his Colours at Dartmouth.
In 1962, after an apprenticeship in Ship Repair and Marine Engineering, he joined Britannia Royal Naval College as a Naval Air Cadet.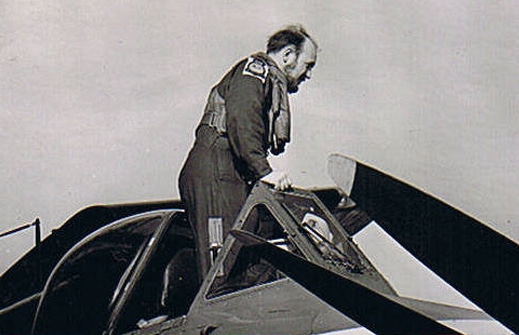 A retired Royal Air Force engineer, Steve Bond, had already written a number of books about specific aircraft types from the point of view of those who flew and maintained them. He has now turned his attentions to the Fleet Air Arm, collating stories from those who served in the air and on deck to cover the history of the FAA since the end of World War Two.
Mike, pictured piloting an AEW3 in 1967 in the image above, has contributed to the first two volumes of Fleet Air Arm Boys which are about the history, politics and the many types of fixed-wing aircraft. Volume 3, which is currently in the works, is devoted to the Navy's helicopters. Despite the title, the books also include contributions from Fleet Air Arm Girls as the reader progresses through the series.
Mike has contributed to Volumes 1 and 2 of these books and is keen to share the link to the books with anyone else who indeed worked with the Fleet Air Arm or has a keen interest in aircraft.
Mike and the Bradfield Society would love to hear from any other Bradfieldians who have served with the Fleet Air Arm since leaving Bradfield and hear their memories.