Revealing The Online Bradfieldian
October 16, 2019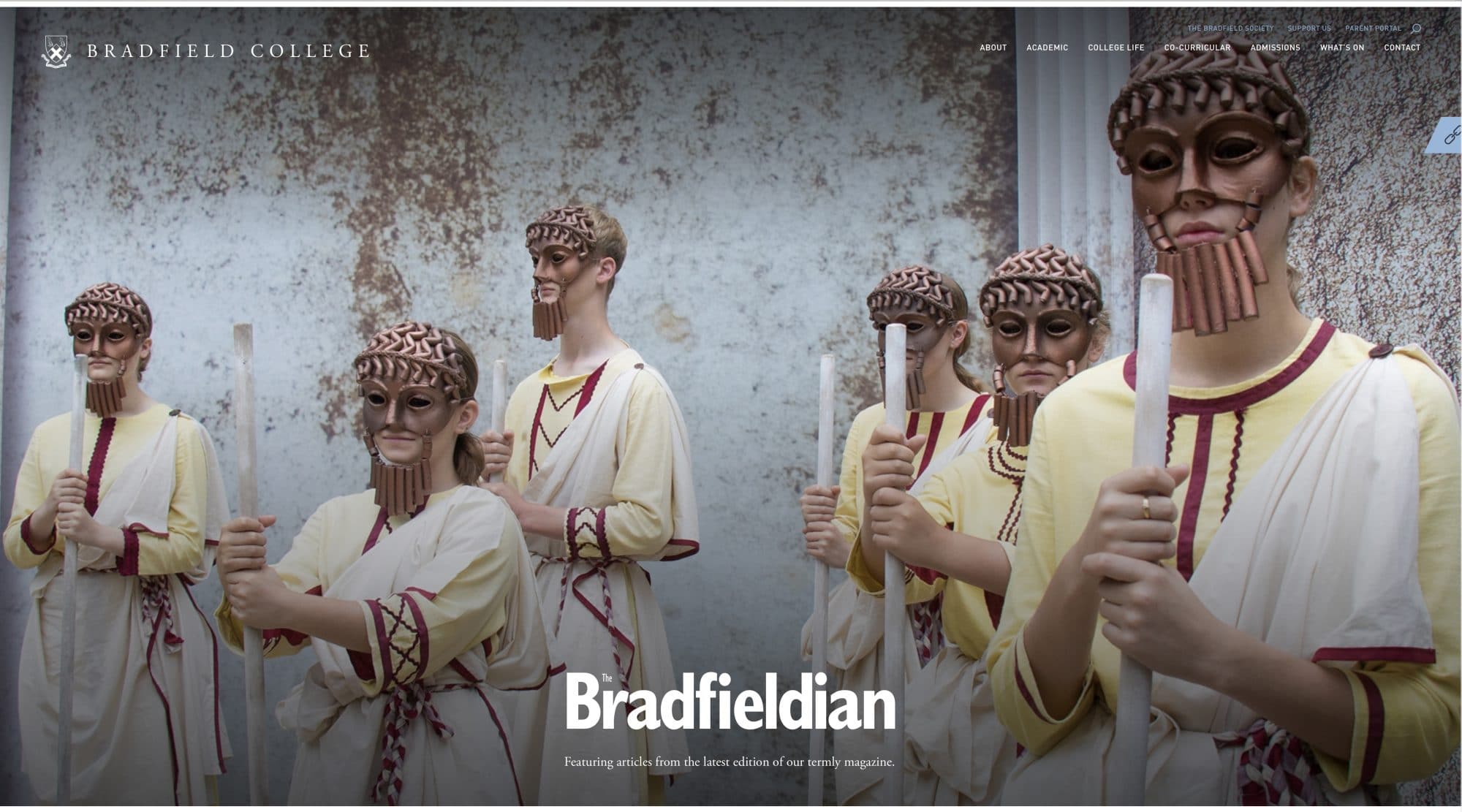 Bradfield College is excited to reveal the launch of a new online Bradfieldian.
Innovatively designed to read on all your devices, this e-version of our termly magazine uses scrolling text and interactive elements so that you can consume this content easily on phone, tablet, laptop and desktop whether you are on the sofa or on the go.
If you still prefer a hard copy, don't worry, we will continue to send you a print version in the post three times a year.
You can find the latest edition by going to our 'What's On' section and look for 'The Bradfieldian – October 2019' in the dark blue menu or follow the link below.
The Bradfieldian – October 2019
In this issue, Sixth Formers Holly and Claudia discuss their volunteering experiences in Tanzania, our LAMDA teachers explain how the qualification helps pupils to develop the skills that employers crave and Alcestis returns to the Greek Theatre.
The Bradfieldian also catches up with 'The Chef's Chef' Phil Howard (H 80-84) following the opening of his latest Michelin Starred Restaurant and artist Lara Robinson (M 07-12) who recounts her journey from Bradfield's Art Schools to her south-west London studio via Italy and Spain.