My Legacy to Bradfield: Simon Dixon (C 58-61), Late President of the 1850 Society
December 10, 2017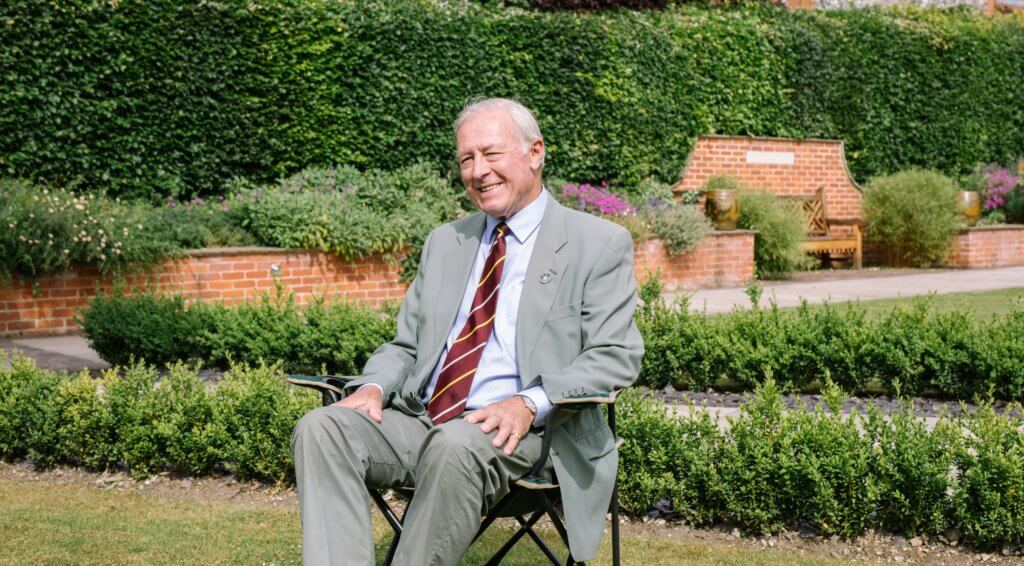 The 1850 Society was established to provide a focus for those who, through their kindness and generosity, have chosen to remember Bradfield College in their Will. Legacy bequests remain fundamental in sustaining the College's Bursary and Capital Projects programmes and in 2017 we re-invigorated the 1850 Society with Simon Dixon (C 58-61) as President. Simon writes of his motivation to leave a legacy:
'Having appreciated that my time at Bradfield had prepared me so well for life and career, I felt I wanted to give something back to the College, so that younger generations of Bradfieldians might benefit. Accordingly, I became a member of the Old Bradfieldian Masonic Lodge in 1980 and in 1999 I started coaching the College shooting team. Indeed, making a financial contribution has not always been possible due to competing demands on my hard earned resources, so the option of leaving something co the College in my Will has allowed me to make a worthwhile donation without unnecessary sacrifices during my lifetime. To me this seems the best of both worlds.'
We hope that those of you who hold Bradfield dear and would like to give something back, would consider leaving a legacy as a path worth taking.
The Society is not exclusively for those who have made the pledge, it is very much a place for their families as well, recognising the importance of the family to the individual and the wider contribution that the family is making for the benefit of the College.
In addition to the standing invitation to Bradfield Society events, members of the 1850 Society and their families are invited each year to a dedicated gathering hosted by the College. The format and focus of these events will change each year, so there is always a good reason to attend.