the bradfield bursary campaign
Offering the level of education to the breadth of the pupil body that we currently educate is a very real financial challenge and schools like this are in danger of becoming the preserve only of a very narrow tranche of society. But that's not what Bradfield is, Bradfield has always been a broader school than that. If we want integrity rather than entitlement. If we want to prepare pupils for a diverse society there must be a diverse people body, and the bursary programme helps us to achieve that. 
TOGETHER, WE IN THE WIDER BRADFIELD FAMILY CAN GIVE YOUNG PEOPLE AN OPPORTUNITY TO GAIN AN OUTSTANDING EDUCATION IRRESPECTIVE OF FAMILY MEANS AND BACKGROUND.

Sophia Bergqvist, Warden 2017 - current
Bradfield's Bursary Commitment
On an annual basis we support around 125 pupils a year on some level of means tested bursary, of these, 20 pupils receive 80% support or more, with 15 receiving 100% support, including the 5 pupils nominated by the Royal National Children's Springboard Foundation. There is also recourse for the pupils who receive the highest level of bursary to request additional support, raising their bursary to effectively 110% to assist with the costs associated with the uniform, transport and technology. 
The financial commitment towards the entire bursary programme is substantial and one that increasingly cannot be covered by school fees alone. We are developing new income streams to provide sustainable support for this most fundamental initiative. Within this, it is the role of the Bradfield Foundation to sustain the funding for the 5 transformative bursaries offered by the College each year. 
Our Bursary Partners
A Bradfield bursary is a precious gift, made possible through the generosity of others, so there is an obligation to find the most deserving candidates. Selection of candidates requires consistency, objectivity and perspective and the College are assisted in this process through our association with Bursary Administration Ltd (BAL) which undertakes an independent verification of the bursary application. This ensures that all applications are treated fairly and provides the College with consistent information on which informed decisions can be made. The College also has an association with the Royal National Children's SpringBoard Foundation, a charity which specialises in finding boarding places for genuinely disadvantaged boys and girls from low-income families.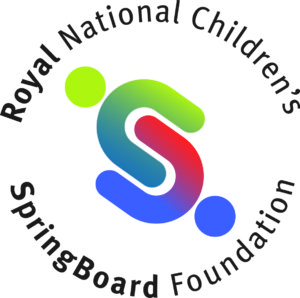 Choosing our bursary recipients
We want to be able to welcome the best pupils for Bradfield to Bradfield. We are increasingly selective on the character and attitude of applicants in addition to their potential contribution and academic grades.  
We are delighted to attract talented pupils to Bradfield and those in receipt of a scholarship will derive benefit from our gifted and talented programme, this programme does not however attract automatic fee remission.  
Having the right social mix is fundamental to achieving a successful education for all our pupils, not just those in receipt of a bursary, but for the wider pupil body. Therefore, once we have found the right pupil for Bradfield, we encourage those who might not have the financial means to apply to our bursary programme. 
FUNDING BRIGHT FUTURES TOGETHER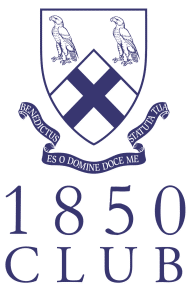 THE POWER OF COLLECTIVE GIVING
The Club works by donating '1850' in some form, be that £18.50, £185 or £1850 monthly, quarterly or annually or as a single gift.  When likeminded people also make that gift, great things can be achieved. 
make an individual gift
Make a Single Gift Make a regular gift Leave a Legacy
make a collective gift
If you like this initiative and believe that you are one of a group who, once banded together could make a bigger difference, get in touch. We can help you to 'rally the troops' in support of your idea and afterwards together you will be able to say, 'we did this'. Contact kgreenarmytage@bradfieldcollege.org.uk
make a major gift
Significant funding is needed for an outstanding education and therefore major donations are very welcome in support of this important cause. If you are interested in making a gift at this level, please contact amacewen@bradfielcollege.org.uk  and he will arrange a 1:1 conversation with you.