Heads of Terms Agreed for St Andrew's Church
May 9, 2019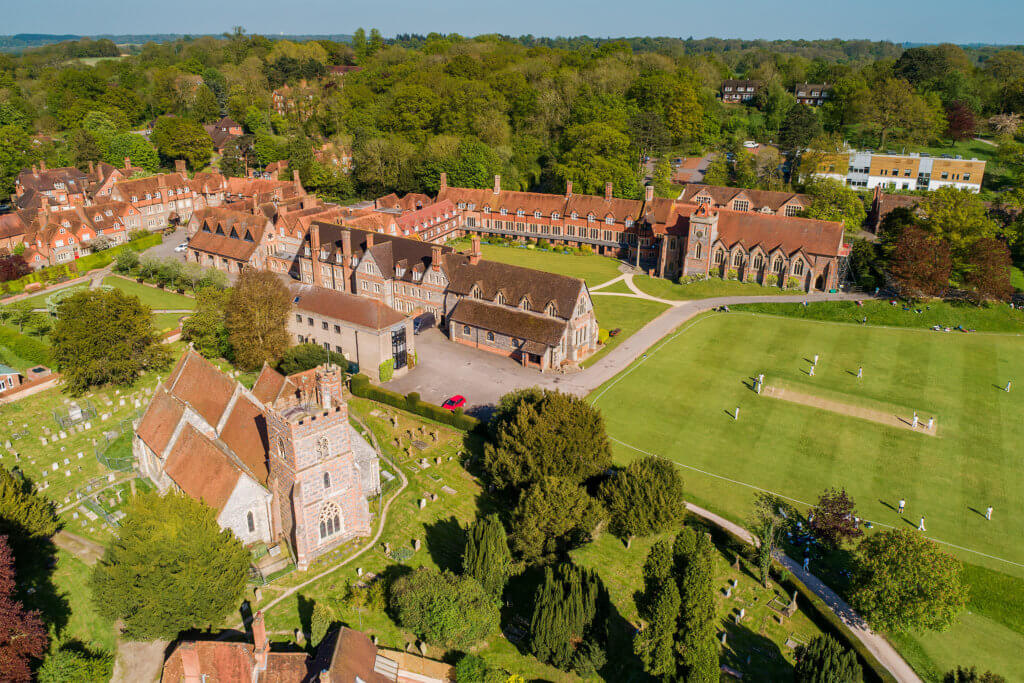 We are delighted to announce that it has agreed Heads of Terms with the Diocese of Oxford for the purchase of St Andrew's Church, Bradfield.
St Andrew's Church has been closely associated with Bradfield College since the mid-nineteenth century when our founder, Thomas Stevens, the local parson, expanded the church substantially along with his friend, the architect George Gilbert Scott.  The foundation of the College in 1850 is reputed to stem from the founder's desire to enhance his church choir with young choristers. St Andrew's remained the place of worship for Bradfield pupils until the College grew so large that it needed its own chapel. It was last used for worship in 2014.
The College has held preliminary discussions with Historic England and the local Conservation Officer over this Grade 2* listed building to create a unique learning centre, including a library, seminar rooms, a dedicated presentation space and a café, whilst retaining the architectural features that make it such a special place. A new entrance through the South Transept of the Church is also planned, linking to the main College terrace. Other than this land, the graveyard does not form part of the sale and will remain open for the families of those buried there.
Reuniting church and College offers an exciting and fitting future for a building of great architectural merit, which is intimately tied to the history of Bradfield College. The Church Commissioners will issue a Pastoral (Church Buildings Disposal) Scheme to provide the legal framework for the sale to the College and the proposed future uses of the building for public consultation in due course.  Subject to the necessary consents, which will take time, it is hoped that work will begin soon after completion of sale and that this beautiful building will become a vibrant and inspiring space once more.
Sophia Bergqvist, Bradfield College Warden, notes: "St Andrew's church gives us an exciting opportunity to develop a creative and inspirational learning space in the heart of the College.  We have been working closely with architects and look forward to unveiling outline plans."
Further details of this transformational project will be shared with the College community over the coming months.
Dr Christopher Stevens, Headmaster