COVID-19 Hardship fund helps 27 families 
September 15, 2020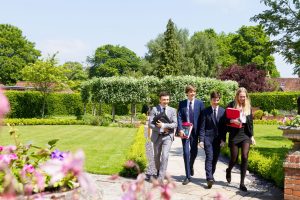 The College Council and management team were acutely conscious of the personal and financial difficulties that the Coronavirus pandemic would likely bring to many families and wanted to help as many families as possible to 'ride the storm', allowing pupils to be able to continue their Bradfield education. 
When considering the fee structure for the Summer term, the team sought to make decisions that were financially responsible, realistic and respectful to all families. Accordingly, they scrutinised the College's financial model; re-evaluated its cost base, exploited the savings that could be made and judged how the Government support measures could be included to best effect. In addition, all non-essential capital projects were deferred.  By going through this rigorous process, the team reached the decision that College fees would be reduced to 70% of the full fee for all pupils, with bursary recipients and those on fee remissions paying the lower value of this or their existing fee level.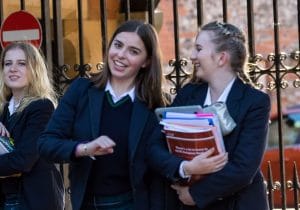 Parents for whom it was possible, were warmly encouraged to consider donating anything above this amount, up to 100% of boarding fees, for the benefit of the College Hardship Fund. For donors to be able to apply gift aid to these donations, they had to be made directly to the Bradfield Foundation, a very easy process facilitated by the Chief Financial Officer, David Barnett, as the Development Office was reduced in size in order to help bring about the desired savings in the College's financial model. 
There was a heart-warming response to this appeal, and alongside top-up support from the main Bright Futures bursary campaign, the College is delighted to be able to give 27 families support by way of the Hardship Fund.  
The College is incredibly grateful to those who made a gift to this new fund, thereby enabling so many families to continue to enjoy their Bradfield education during this trying time.  

 
We know that there will be more people in need, should anyone else be interested in making a donation, please do contact Katie Green-Armytage in the Development Office on 0118 964 4840 or development@bradfieldcollege.org.uk