Bright Futures Bursaries 2020
September 16, 2020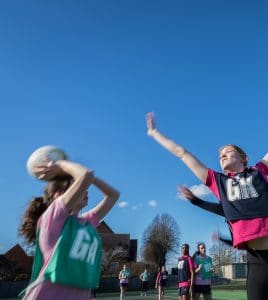 As we start the 2020/21 Academic year, the College is providing Bursary support to 137 pupils. 16 of these receive 100% support and include 3 Royal Springboard Bursary recipients, 15 at the 75% plus level and 37 at the 50% plus level.
This year the Bright Futures Bursary Campaign succeeded in raising £73k and owing to the exceptional nature of the current circumstances the Bradfield Foundation transferred sufficient funds to support 6 pupils on 100% bursaries to the College, as well as supplementing the Hardship Fund. This action enabled the College to bolster the level of support offered to parents in these times of need as well as freeing up College funds to be reallocated, necessary after a 30% reduction in fee income for the Summer term.  
This magnitude of support to Bursaries is only possible because of the history of generosity amongst alumni, parents and staff past and present who have chosen to make a gift. 
The gifts have come in different forms, depending on what works best for the donor, be that a Single Gift, a regular gift via our 1850 Club Regular Giving programme or by choosing to Leave a Legacy to Bradfield.  
THANK YOU
A massive thank you to those who have made a gift to Bright Futures over the last year;
| | |
| --- | --- |
| Michael | Akers |
| James | Balfour-Evans |
| David | Barnett |
| Sophia | Bergqvist |
| Anthony | Billington |
| Michael | Bostelmann |
| Terence | Brack |
| George | Burne |
| Richard | Butler |
| Ian | Dodwell |
| Piers | Dunn |
| Robin | Elliott |
| Hans | Gangsted |
| Rosemary | Halsted |
| Ernest | Hicks |
| Ian | Holden |
| Mike | Jones |
| Roger | Keeley |
| Hugo | Kendall |
| John | Kingsley |
| Victoria | Leijten |
| John | Lyon |
| Alastair | MacEwen |
| James | Maltin |
| Christopher | Perfect |
| Brian | Prevost |
| Jeremy | Robb |
| John | Ross |
| Robin | Salmon |
| Roderick | Seligman |
| Michael | Seymour |
| Michael | Silcock |
| Colin | Smythe |
| Chris | Stevens |
| Mark | Taylor |
| Seb | Waddington |
| Jeremy | Wagener |
| Roger | Wall |
| Florian | Wendelstadt |
| Anthony | Werner |
| James | Wilson |
Plus 12 anonymous donors