Organ restoration project underway
June 5, 2018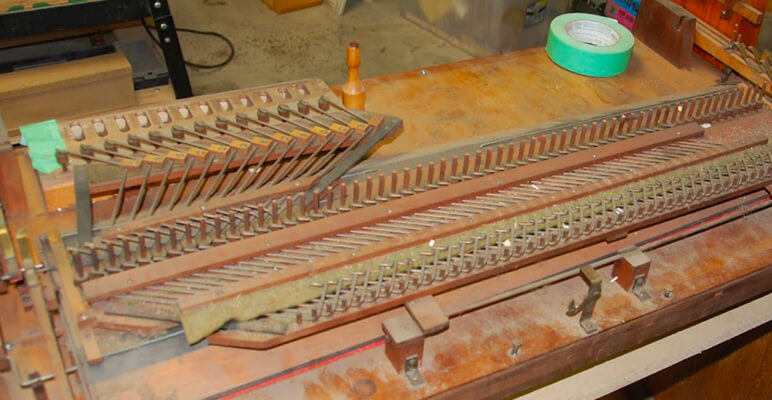 After a minor delay to the start date, necessitated by emergency repair work required to the large window at the West end of the chapel, the organ restoration project is now underway. Work started on 4 June and is the organ is due to return to service late in the Lent Term 2019. All being well, the restoration recital is anticipated to take place in Summer Term 2019.
Since the last communication, there are also a few staffing changes to be aware of.
Will Mason, college organist, will sadly be leaving us at the end of this academic year. He moves on to work at the Emanuel School, London, while continuing his work as Assistant Organist at St Columba's Church in Knightsbridge and playing at St Sepulchre's Church. We wish him all the best in his new role. His favourite memory from Bradfield will be playing the organ for the Christmas carol services.
Will is to be replaced by David Quinn, currently assistant organist at Radley and Music Teacher at Headington Prep School. David will start at the beginning of the next academic year.
The organ restoration project falls under the aegis of Julia Bond, who arrived in February as the Capital Projects Manager, a new role in the Estates team. In a former role Julia was in charge of capital projects for the University of Kingston, so the project is in safe hands.