Over the past three years, the College has engaged with professional advisors upon the design and generation of a "Masterplan" for the ongoing development, improvement and rationalisation of the site over the next 25 years.
Our plan intends to anticipate how every strand of the educational process will continue to evolve and create a campus that provides the landscape for future generations of pupils to thrive…
In reality, this development process began back in 1856, with the building of Main Hall to replace the existing dining hall. As one walks around the campus, it is often a healthy (and humbling) experience to recognise that so much of what exists has been made possible by the commitment of so many people to Bradfield College over many decades. View our development project history.
Our 'masterplan' reflects the intent to anticipate the ways in which every strand of the educational process will continue to evolve over the coming years, thus creating a College site that provides the landscape within which future generations of pupils, staff, parents and visitors can thrive, flourish and be inspired to exceed their individual and collective potential. The plan contains interconnected projects that range from the small and mundane to the large and inspirational, encompassing all aspects of the College's academic, co-curricular and pastoral provision. For more information visit Campus Development Framework.
Campus 'masterplan'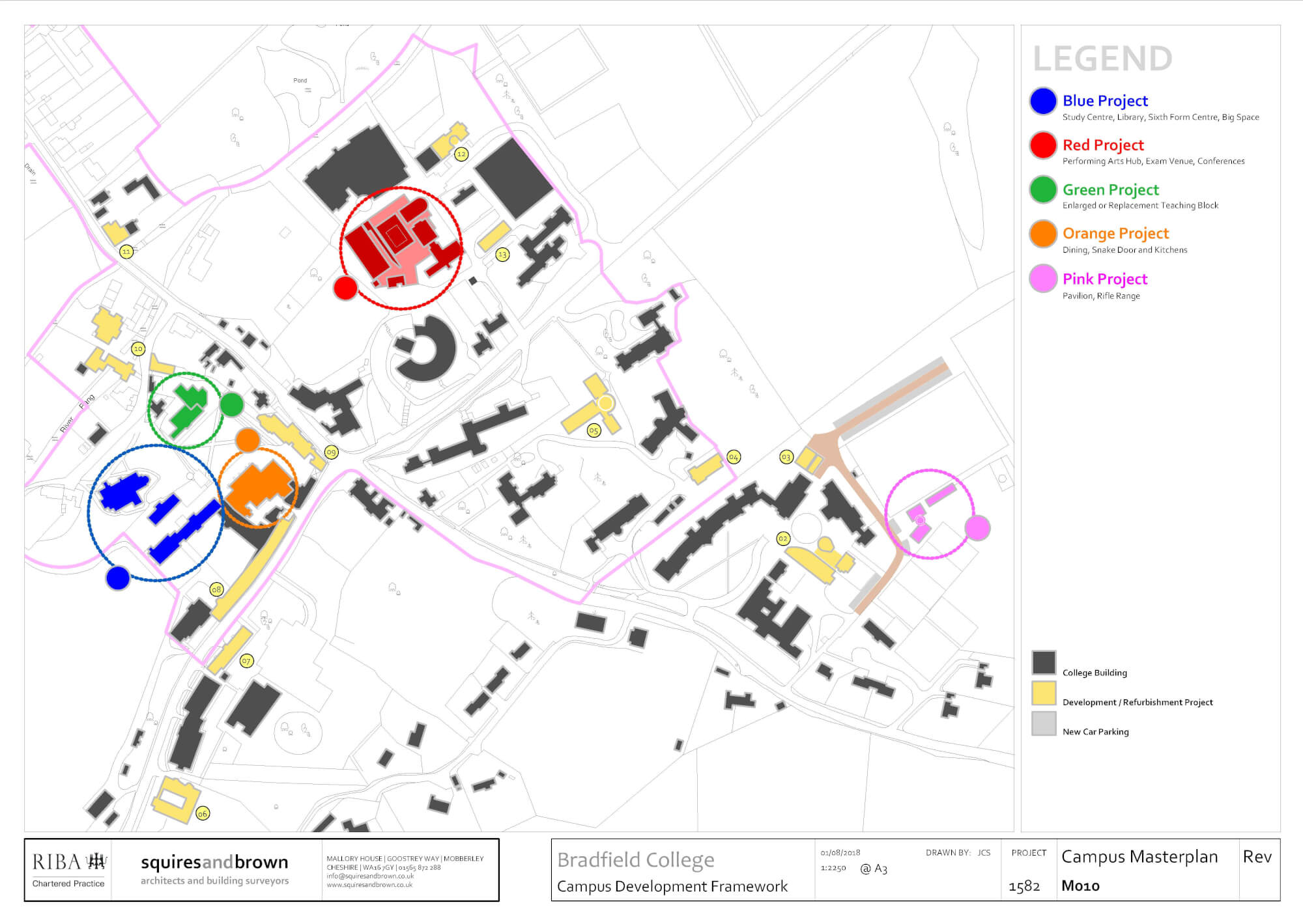 The generosity of our donors – alumni, parents and friends of the College – has been displayed time and time again in enabling new facilities to emerge from the ground. We genuinely believe that the plans include projects that will inspire the continuation of that tradition of support and generosity, particularly in the spheres of the creation of exciting learning spaces, communal social facilities, sports pavilions and performing arts spaces.
If you have any questions or need any more information, do not hesitate to contact us.