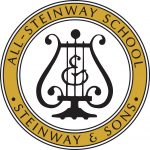 Bradfield College is proud to be an All-Steinway School, demonstrating our commitment to musical excellence.
Music at Bradfield aims to play an invaluable role in the development of each and every pupil, enriching the lives of all who come to the College. We encourage and enthuse those of all abilities, with enjoyment and excellence at the heart of our provision.
FAULKNER'S INTRODUCTION TO MUSIC AT BRADFIELD
Our creative and contemporary Year 9 academic music programme lays the foundations for a culture of music that goes far beyond 'just' playing an instrument or singing. It enables students to learn skills for life and develop their sense of self, preparing them for any future employment. Each lesson, exam and performance that Bradfield's musicians take part in allows them to demonstrate commitment, analytical skill, creativity, discipline, confidence, team-work, and so much more.
Music also possesses qualities that should place it at the forefront of all pupil's wellbeing, both personal and social, aiding their quest to better understand themselves and the world around them.
With a staff of active musicians at the heart of the department we provide a music education of excellence. The environment created allows pupils to enjoy expressing themselves with confidence and enables our excellent Visiting Music Teachers to inspire them with their passions and expertise.
We offer a hierarchy of performance opportunities, in as wide a range of genres, as pupils would like to be involved in, and take care of every facet from first lessons through to building websites and networking events for those wanting to enter the world of professional music.
Please do take the time to explore the music section, watch and listen to the pupils, read the Director of Music's fascinating blog and start to discover the world of Bradfield Music.
If you have any questions or thoughts, we would love to hear from you: music@bradfieldcollege.org.uk.