If you want to study both football and academia to the highest level, whether you want to take football further as a profession, use it to get into a top university or just become the best you can be, there really isn't any place in the world quite like Bradfield.
The Senior Elite Football experience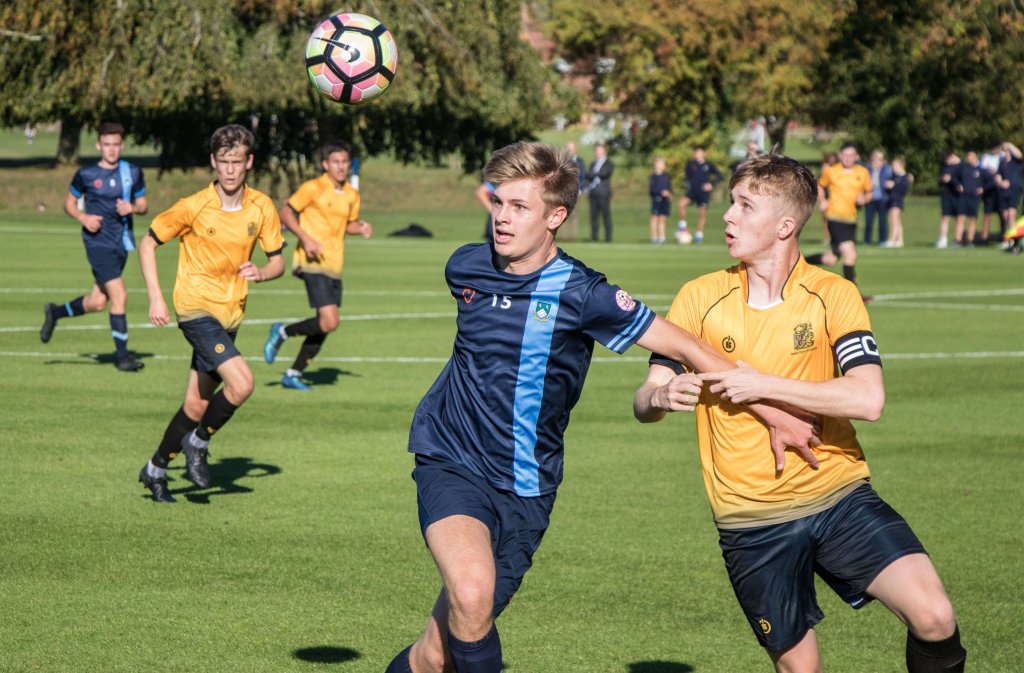 If a pupil in either Year 11, 12 or 13 has demonstrated the commitment and skill level required, they will be offered the choice to be a part of the Senior Elite Programme. Players can also be put forward for national team selection for the U16, U17 and U18 Independent Schools FA programme.
Find out more about the Football Programme and why the programme is about far more than football in our Director of Football's blog: The Football Programme: Developing more than just footballers.
Bradfield Football in the media
"We teach football as a science here. Football is the most intelligent of sports which, for some reason, has never been seen as intelligent in this country."
Director of Football Luke Webb reveals to the Telegraph why it is important for our footballers to spend as much time in the classroom as they do on the pitch:
Berkshire public school is unlikely base for a revolution in football coaching- The Telegraph
The Junior Elite Football experience
Our elite players see Bradfield as their football club. We offer the highest level of football provision for a whole season so there really isn't any need to go anywhere else.
More importantly, this allows us to take care of our pupils' physical welfare and eliminate the chances of physical burnout that so often happens to talented young sportspeople in the UK.
During the Michaelmas Term, Junior A teams participate in three training sessions a week and a game. In the Lent Term a small selection of players in each of the U14 and U15 year groups are given the choice to participate in a full time Futsal programme, where they train three times a week and play a fixture on a Sunday.
If players in the selected group also enjoy their hockey they are given the chance to be a part of a hybrid programme that incorporates both. We look at each case individually when deciding the appropriate programme.
Throughout the year, each week, the junior elite players also participate in one strength and conditioning session, a performance psychology session and due to their matches being video recorded, are able to engage in their own analysis on Hudl.
Football for All – The Bradfield Football Club
Seeing my son play for Bradfield against other independent schools has been a revelation. – The Spectator
At Bradfield, we value participation and 'football for all' as much as our elite offering. No pupil is ignored in the implementation of self-improvement, no matter their level.
Football is coached at all levels and abilities; on average the club is able to put out 23 teams per year, across five year groups, allowing over 340 boys to participate regularly. B, C, D, E and F teams train two times a week with a game. We are renowned for having the strongest fixture list on the school circuit; there is no top footballing school that we do not play.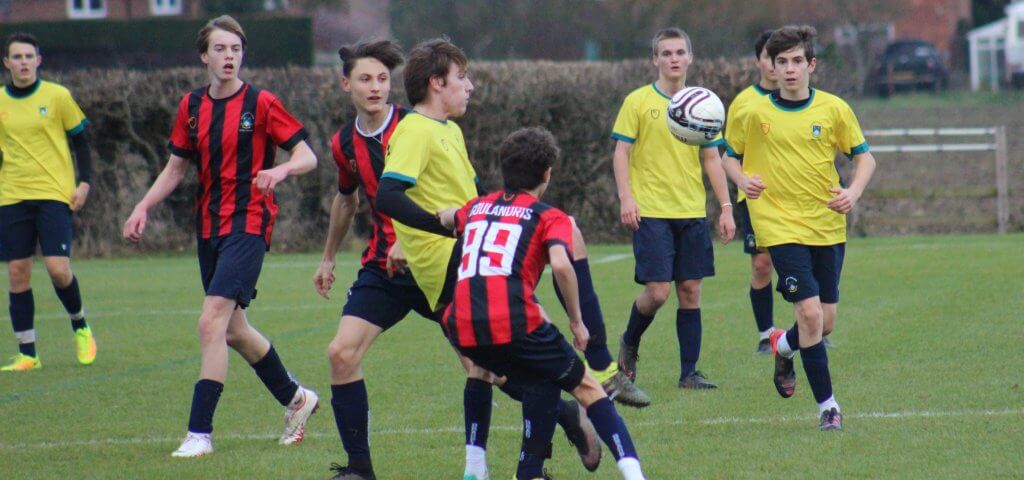 The standard football programme at Bradfield runs during the Michaelmas Term and over 200 fixtures are played. The football club uses football as a medium to develop a holistic all rounded individual. The football culture at Bradfield is embedded in the foundations of respect, self-motivation, responsibility and positive psychology.
Goalkeeper coaching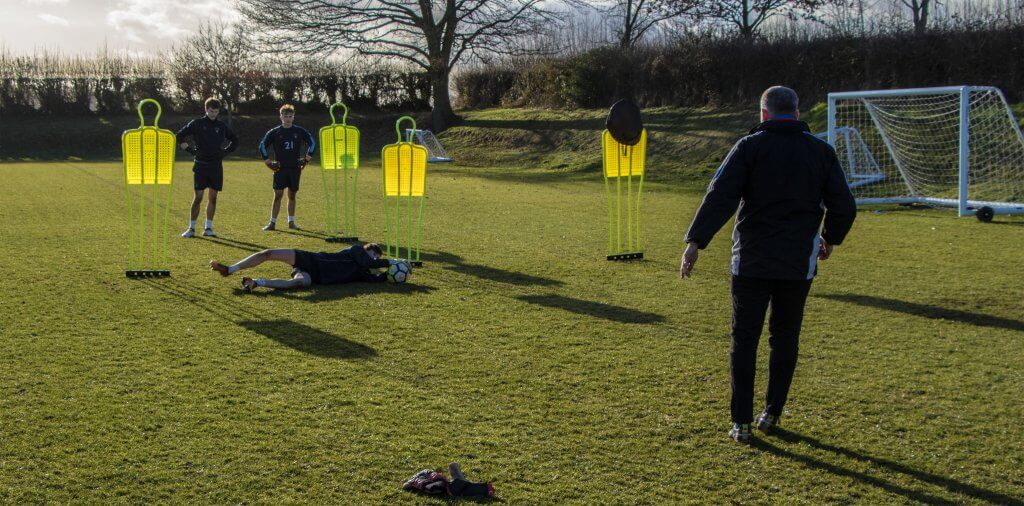 Goalkeepers are not forgotten at Bradfield; we have a professional goalkeeper coach once a week to develop all of our goalkeepers in line with our football philosophy.
House football
There are six internal House competitions, which allow wider opportunities. These competitions are played under different formats that include 11-a-side, 8-a-side and Futsal. House football at Bradfield is very much about participation and community with an obvious hint of competitiveness!