Bradfield has an outstanding reputation for Golf and is able to boast some of the finest school facilities in the country.
The College is home to a stunning 9 hole golf course, putting green, short game area and outdoor nets. In 2017, we opened our indoor swing studio, which is now home to our resident PGA professional, Simon McGreal.
Golf is mega.

Tatler Schools Guide 2018
We are delighted that the number of pupils playing the game at the College continues to rise, whilst the levels of performance of our teams is impressive, as demonstrated by our 1st Team winning both the National HMC Foursomes title and the coveted Micklem Trophy in 2017.
Coaching
The game has been developed to its current level over a number of years by the determined work of our previous Master I/C Golf Colin Burgess, and the current incumbent, Mike Goodwin. Our outstanding resident PGA Professional Simon McGreal has supported their work throughout this journey.
Participation
The number of pupils playing the game at the College continues to increase. All pupils in Year 9 get a chance to experience the game via the Introduction to Games Programme, and there are co-curricular golf sessions that cater for pupils of all abilities. The number of girls playing the game is also on the rise and with the introduction of a weekly girls' coaching session, we are determined that this trend continues.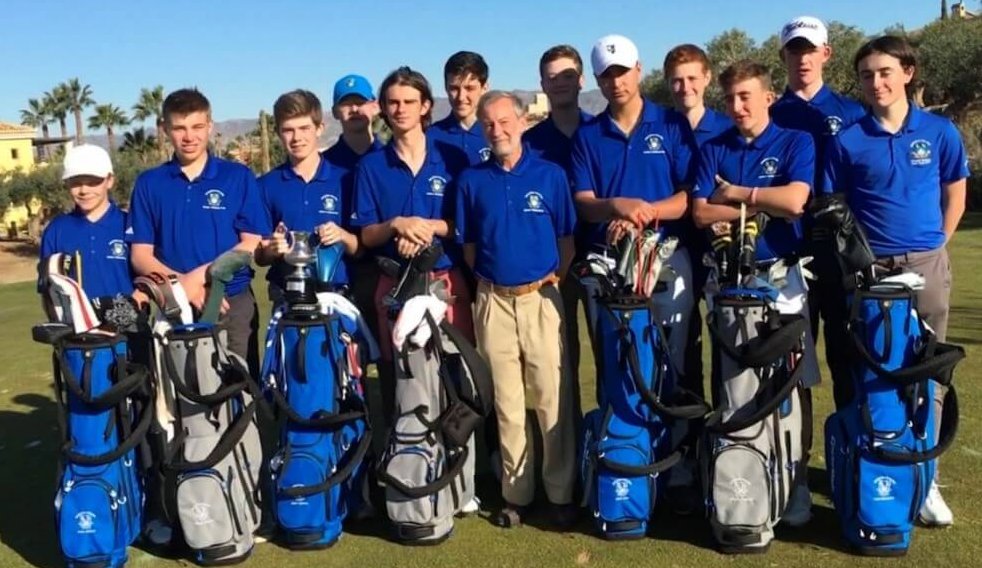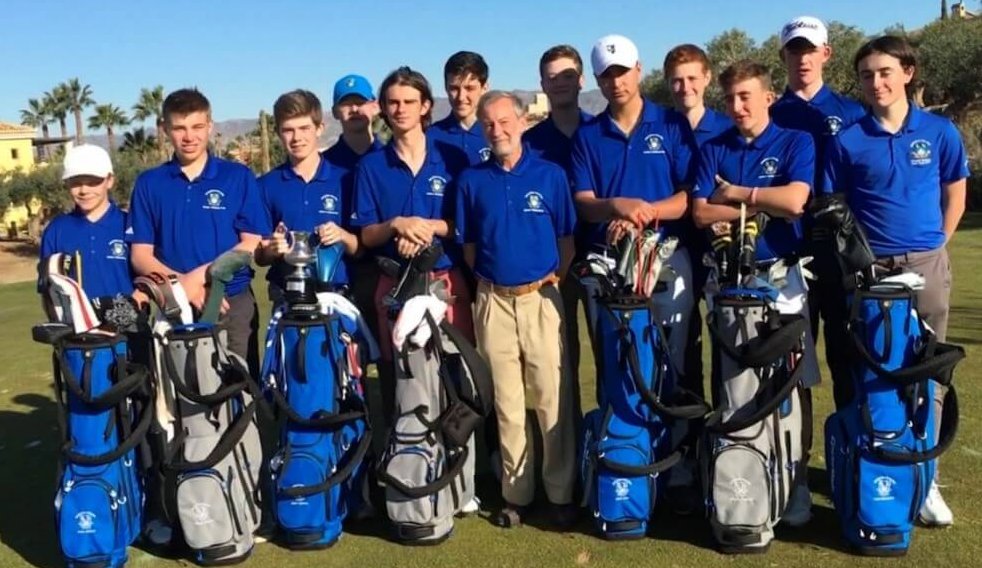 Performance
The College has enjoyed great success in recent years with the 1st Team winning both the National HMC Foursomes and Micklem Trophies in 2017. In the 2017/2018 academic year, we were able to run a 1st Team, U16 team and Mixed U14 Team. The high quality of golf currently played at the College was highlighted by all three of these teams remaining unbeaten throughout the academic year in fixtures against other schools.
Team Honours
| National HMC Foursomes | Micklem Trophy | European Schools Championship | West Sussex Team Foursomes |
| --- | --- | --- | --- |
| Finalists 2018 | Semi-Finalists 2018 | 4th Place 2018 | 1st Place (Tied) 2018 |
| Winners 2017 | Winners 2017 | | |
Individual Honours
2018 European Schools' Individual Handicap - Matt Ruffell (Winner)
2017 HMC Singles Championship (Red Course - The Berkshire) - Killian McGinley (Runner Up)
Killian McGinley selected to represent the 2018 Independent Schools' Golf Team (top 8 independent school players in the country) on their 24th Annual Tour to the USA.
2016 English Boys' Stroke Play (Carris Trophy) - Angus Flanagan (Winner)
2016 England U18 Team - Angus Flanagan
The Course
The College is home to a picturesque and challenging 9 hole course. It includes a number of exciting par 3 holes, involving significant changes in elevation, and several long sweeping par four holes with numerous mature trees and water hazards as obstacles.
Clubhouse
The course has its own clubhouse. This was enlarged and renovated in 2017 and is used by both the club members and the pupils when they host visiting teams.
Practice facilities
Outdoor facilities include a putting green and practice bunker, two practice nets and a short game area. Our indoor swing studio provides a superb space where pupils can practice all year round.