At Bradfield our aim is to give every pupil a positive experience of sport so that they look forward to participating and understand the importance it plays in a balanced and healthy lifestyle. Through the extensive range of activities on offer, the talented staff who lead these and the outstanding facilities in which these activities are undertaken, pupils are given the best possible environment for this to be achieved.
Information for visiting schools
With over 30 sports available, the College is able to foster a real ethos of participation. This breadth of experience provides pupils with an informed position from which they can decide which exploits they wish to continue pursuing in later life.
Sport here is one long success story.

Tatler Schools Guide 2017
We aim to provide a programme in which pupils can challenge their skills, develop their physical attributes and hone their mental skills so that they become more successful, healthy and confident. From developing the cardiovascular fitness needed to run up a demanding hill in cross country to reducing arousal before firing the final bullet in a shooting match, our programme provides the experiences to help prepare pupils for the wide range of challenges that lie ahead.
The College's games programme places a significant emphasis on team activities and the recognised social and moral skills that are developed through participation in these. We want pupils to learn to pull together when the going gets tough and to understand how to communicate positively with each other. We do, however, recognise that the resilience and independence fostered through overcoming challenges in individual activities is unique and consequently opportunities here are also substantial.
We are passionate about enabling as many of our pupils as possible the opportunity to participate regularly in competitive sport so that they can pursue excellence and strive to be the very best they can be.
Major sports
The traditional sports for boys are football, hockey and cricket and for girls they are hockey and netball.
The major sports in each term are:
| Michaelmas | Lent | Summer |
| --- | --- | --- |
| Football (boys) | Hockey (Boys) | Cricket (Girls & Boys) |
| Hockey (Girls) | Netball (Girls) | Tennis (Girls & Boys) |
| Lacrosse (Girls) | Lacrosse (Girls) | Athletics (Girls & Boys) |
Alongside the major sports, Bradfield offers everything from badminton to swimming, clay shooting to fencing, equestrian to skiing and water polo.
For the full list of sports provision at Bradfield, see our co-curricular handbook: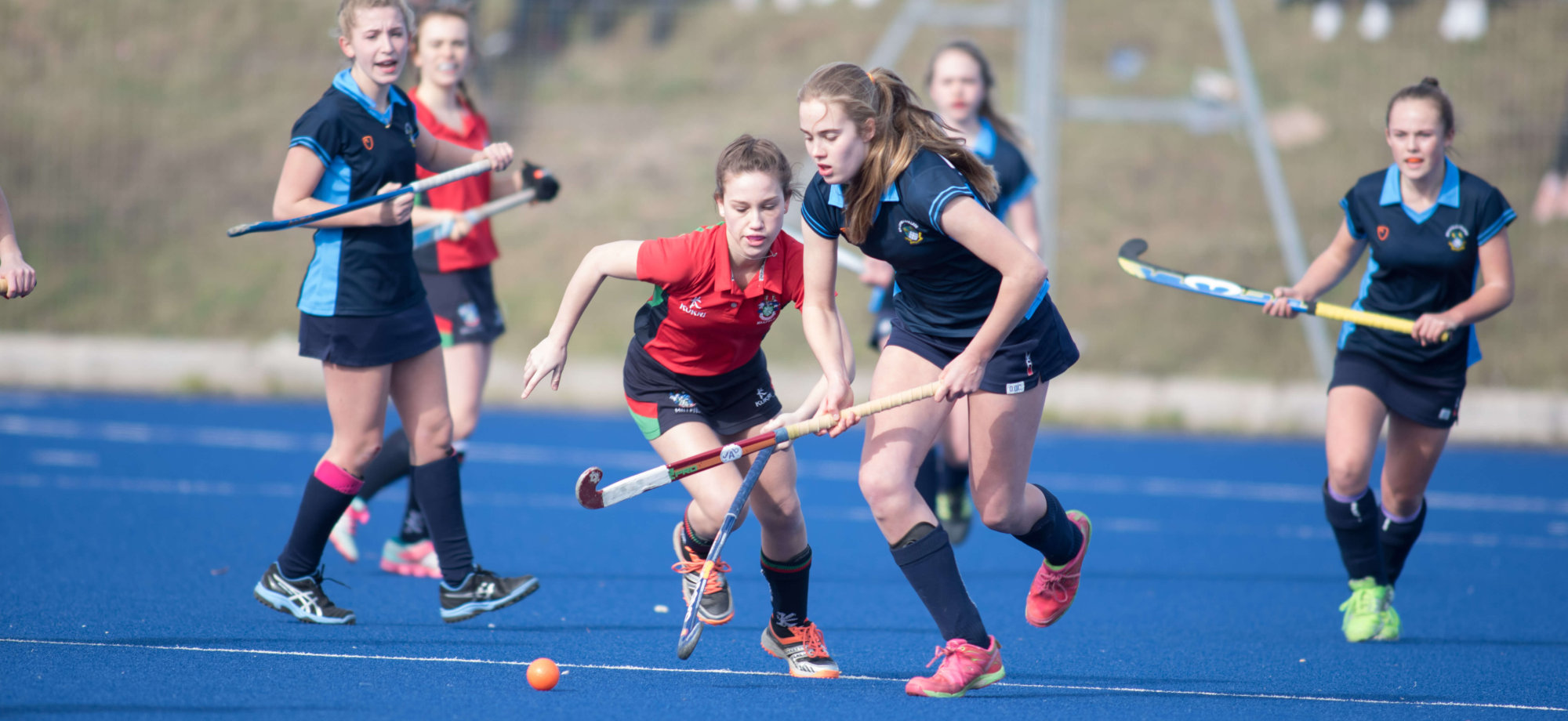 Facilities
The College can boast some impressive sports facilities, including a double sized sports hall, a 25 metre indoor pool, fitness suite, two floodlit astroturf hockey pitches, a superb 9-hole golf course, 10 football pitches and one of the most picturesque cricket grounds in the South of England.
Our tennis provision is particularly impressive. We have our own tennis centre with three indoor courts as well as two outdoor hard courts. Six new outdoor clay tennis courts opened in Spring 2017.
Staff
In addition to the outstanding facilities, Bradfield is fortunate enough to have a large team of dedicated and talented staff, many of whom have performed on the national and international stage.