Alongside academic Drama the College has a healthy tradition of Co-Curricular Drama, providing performance and backstage opportunities to pupils across all year groups throughout the year. 
The academic Drama journey begins in Year 9 and all Faulkner's pupils enjoy a weekly lesson. Many choose to continue to study the subject at GCSE and at A Level.
What can beat the formative thrill of performing a school play in your own Greek-style amphitheatre?

Tatler Schools Guide
Pupils are also able to study for their LAMDA qualification whilst at the College and many complete the qualification to the Medal stages.
For more information on our Drama and Creative Arts offering, see our Co-Curricular Handbook:
The main productions
The Junior School Play
Performed in late November and open to all pupils in Years 9 and 10, the Junior School Play is an opportunity to perform in a straight play in a Black Box environment.
The Senior School Play
Performed in late November and open to all pupils in Years 11, 12 and 13, the Senior School Play is an opportunity to perform in a straight play in a Black Box environment.
The Summer Play
The Summer Play works on a three-year cycle, alternating between a musical, a straight play (often Shakespeare) and Bradfield's famous Greek Play and provides pupils the opportunity to perform in the Greek Theatre.
Oedipus The King was performed in Summer 2023 as the Greek Play returned, a long-standing tradition at Bradfield with a world-renowned reputation and participation is considered a major milestone in the career of a Bradfield pupil. The Summer Play is open to pupils in all years, but those in examination years must seek permission from their parents to take part.
The 2024 Summer Play will be a musical. 
OTHER PRODUCTIONS OPPORTUNITIES
The Scholars Play
An intimate Studio production with a cast made up of Drama Scholars from all years. The Scholars Play is led by the Scholars themselves, with support from the Drama Department Graduate Teacher.
House Plays
There is a very healthy tradition of House Plays at the College in which Senior Houses pair up and produce a play of their own choosing. Whilst pupils are assigned a Mentor from the Drama Department to support their work, the House Play is pupil driven and will be directed and produced by pupils. There is a House Play Cup awarded at Commemoration each year for the Best House Play.
The Pupil Directors Scheme
For those pupils who wish to direct a production, the Drama Department is fully supportive. Pupils will need to pitch their idea to the Department Team and if successful with be able to stage their production in one of the College's Drama spaces. Pupils will be responsible for all aspects of their production, including casting and marketing. Pupils with an interest in playwrighting are encouraged to use this as an opportunity to trial their own work in a safe and nurturing environment.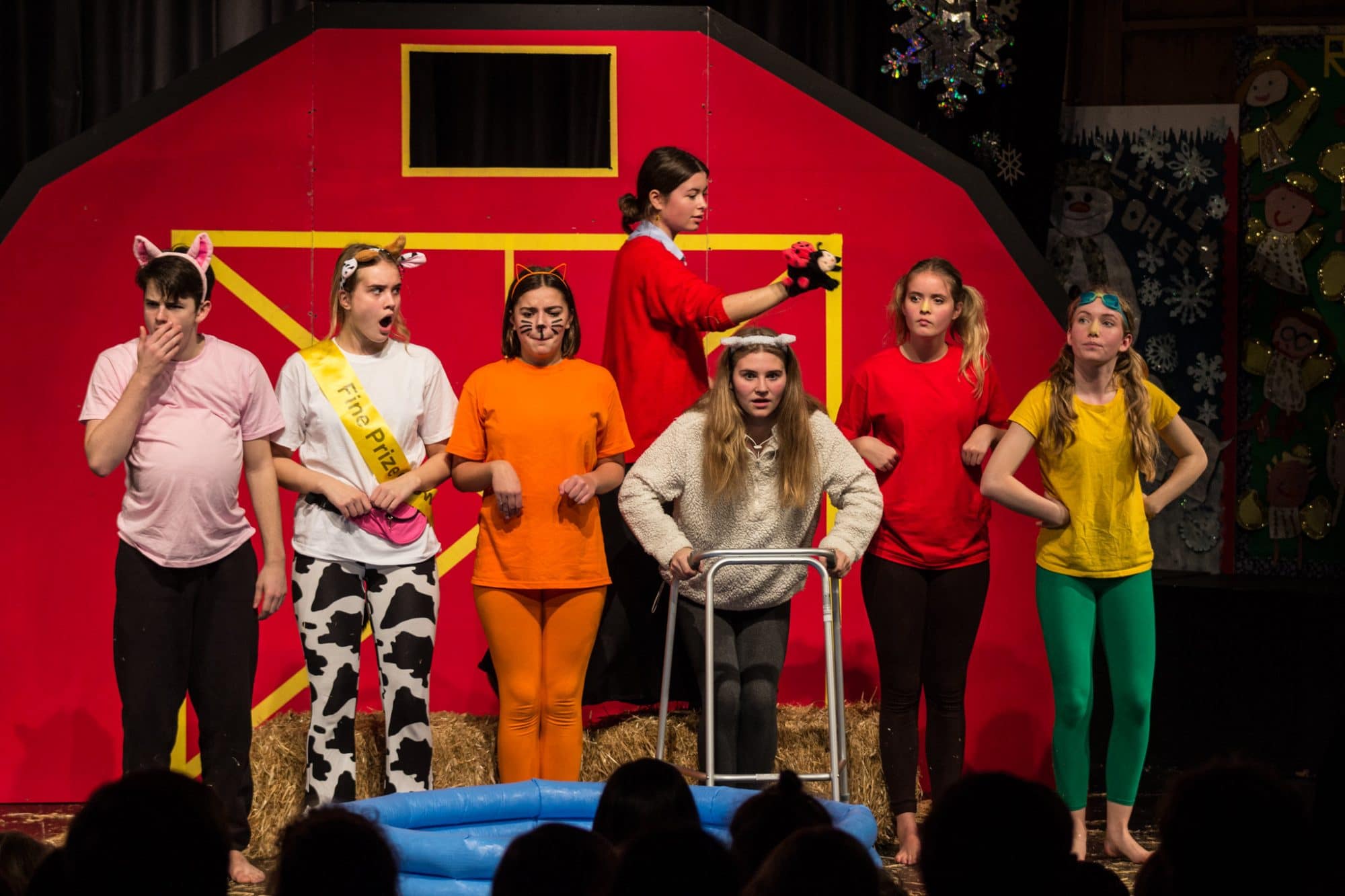 DRAMA CLUBS
Faulkner's Drama Club
Offered as part of the Faulkner's Creative Arts carousel to support the introduction to Drama at Bradfield for Faulkner's pupils and to explore material not covered in the Faulkner's Curriculum.
Technical Opportunities
For pupils with an interest in set design, stage management, costume, hair and make up or any backstage skill, they are encouraged to make contact with a member of the Drama Department at the beginning of the academic year and opportunities will be found to work on one, or more, of the productions above.
Visiting professionals
Bradfield hosts visiting theatre companies and it is common practice to invite industry professionals into the classroom to work alongside our pupils.
Industry professionals who have delivered workshops include Claudia Harrison (Murphy's Law), Matt Barber (Downton Abbey), Kirk Baltz (Reservoir Dogs), Stuart Laing (EastEnders) and Sarah Miles (Ryan's Daughter).
Drama facilities
The College boasts excellent drama facilities, which include an intimate Black Box studio, the Old Gym that can transform into an impressive 400 seat auditorium and, of course, 'Greeker', the College's very own 1,000 seater outdoor Greek Theatre.
'Greeker' – The Greek Theatre
Bradfield is renowned for its Greek plays and Greek Theatre, affectionately known as 'Greeker'. The first Greek play, Alcestis, was performed in the original language in 1881. This tradition has continued to this day with a Greek play performed every three years.